The deal
Special 2-piece mooncake set for RM18.50 instead of RM28.50
Packaging: Couple box with paper bag
Includes:
- 1x Less sugar mung bean chocolate (RM14.50 value)
- 1x Less sugar mung bean sweetened red bean (RM14 value)
Marvelous Less Sugar mooncake set for RM33.30 instead of RM55.50
Packaging: Hardcover purple square box with paper bag
Includes:
- 1x Less sugar fine red bean single yolk (RM14.50 value)
- 1x Less sugar mung bean single yolk (RM14.50 value)
- 1x Less sugar pandan mung bean (RM13.50 value)
- 1x Less sugar fine red bean (RM13 value)
Rainbow Delight mooncake set for RM46.90 instead of RM78.20
Packaging: KLCC-themed rectangle paper box with paper bag
Includes:
- 1x dragon fruit lotus and peppermint chocolate (RM19.80 value)
- 1x white coffee lotus and durian (RM19.80 value)
- 1x yam lotus and sweet potato (RM19.30 value)
- 1x pandan lotus and mung bean (RM19.30 value)
Heritage Delight mooncake set for RM48 instead of RM73.70
Packaging: Round lotus flower and moon box with paper bag
- 1x Hong Kong white lotus paste single yolk (RM18.80 value)
- 1x pandan lotus paste single yolk (RM18.30 value)
- 1x lotus paste single yolk (RM18.30 value)
- 1x Shanghai single yolk mooncake (RM18.30 value)
Seven Twinkle Star 七星伴月 mooncake set for RM60 instead of RM104.70
Packaging: Round lotus flower and moon box with eco bag
Includes:
- 1x Less Sugar durian lotus
- 1x Less Sugar dragon fruit lotus
- 1x Less Sugar white lotus
- 1x Less Sugar pandan lotus
- 1x Less Sugar coffee lotus
- 1x Less Sugar green tea lotus
- 1x Less Sugar fine red bean
- 1x lotus paste with double yolk
Taste of Heaven 天堂之味 mooncake set for RM80 instead of RM136.50
Packaging: 2-layer golden square box with bag
Includes:
- 1x lotus paste single yolk
- 1x pandan lotus paste single yolk
- 1x Less Sugar fine red bean single yolk
- 1x Less Sugar pandan mung bean
- 1x classic tea set
All mooncakes are limited to 200 units only.

Bee's
Wizards in the craft of baking, Bee's is a confectionery that conjures up freshly baked goods in the form of savoury snacks, cakes, muffins, doughnuts, and other sweet treats across Malaysia. The bakery also operates as a cafe, inviting patrons to dine in its pristine white vicinity and munch on morsels of doughy delights.
Valid at
Bee's, Cheras Leisure Mall
LG Floor, New Wing, Cheras Leisure Mall, No. 8 Jalan Manis 2, Taman Segar, 56100 Kuala Lumpur.
Bee's, Sungei Wang Plaza
Concourse Level, Sungei Wang Plaza, Jalan Bukit Bintang, 55100 Kuala Lumpur.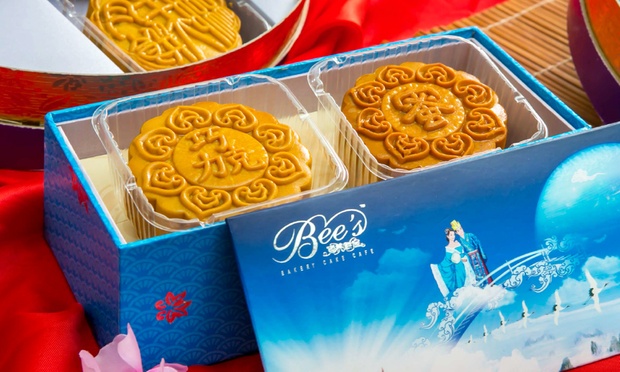 Special 2-piece mooncake set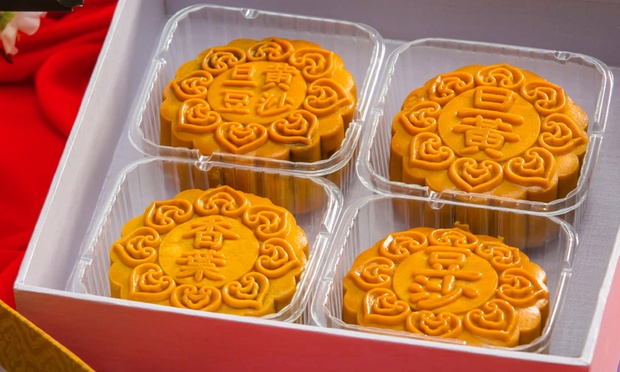 Marvelous Less Sugar mooncake set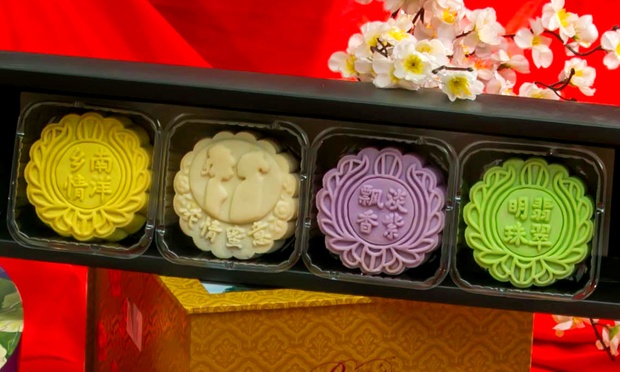 Rainbow Delight mooncake set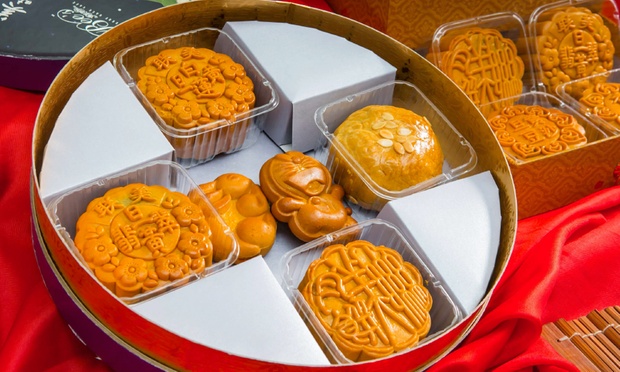 Heritage Delight mooncake set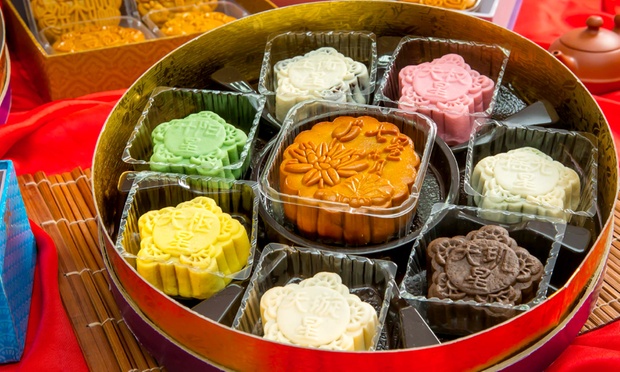 Seven Twinkle Star 七星伴月 mooncake set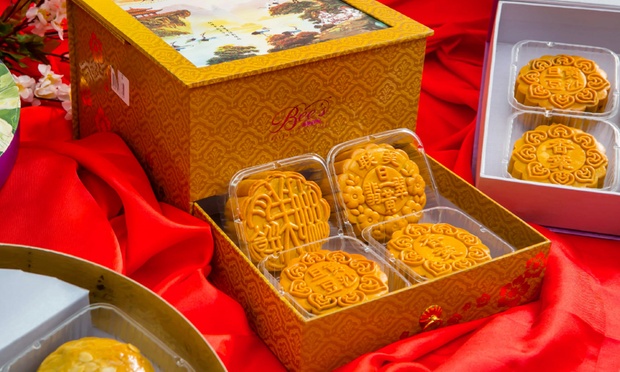 Taste of Heaven 天堂之味 mooncake set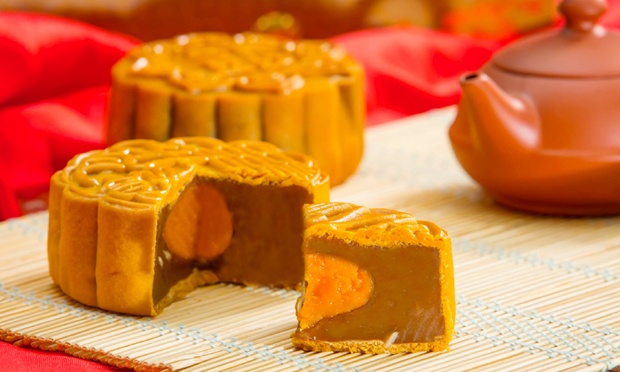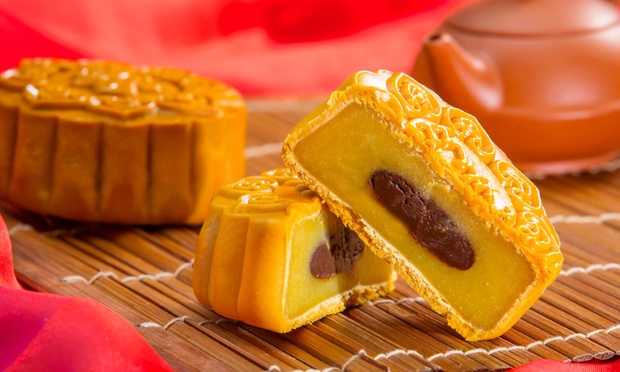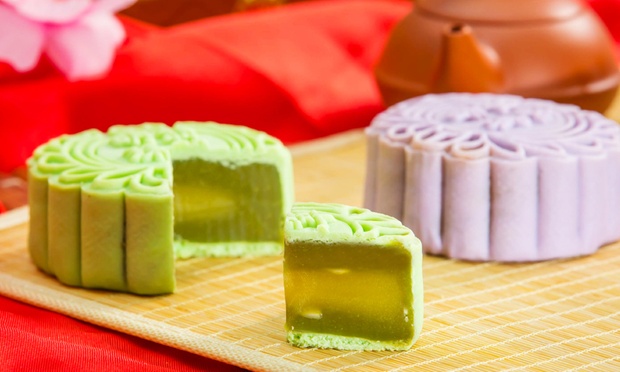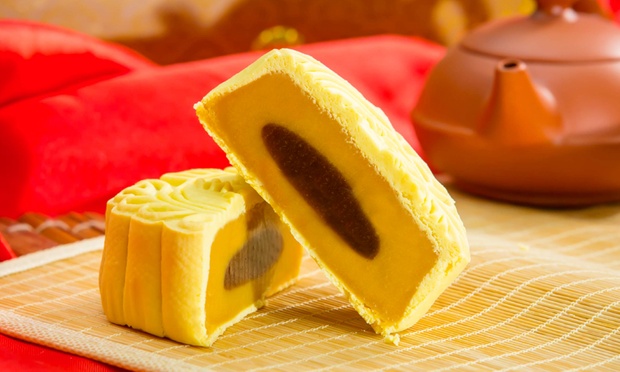 Unfortunately the following deal is no longer available
but do not worry, there are more discounts for you
---