The deal
RM29 for RM50 cash voucher
RM59 for RM100 cash voucher
Copper does not serve pork or alcohol on its menu, and sources its ingredients from Halal suppliers.
Copper
Helmed by seasoned chef Chai Chun Boon and his wife Zeehan Zahari, Copper captures the best of Modern European Cuisine with strong Mediterranean flavors. Having finished his training in Switzerland, Chef Chai journeyed and cooked across Europe in Switzerland, spain, and Netherlands as well as in Asian countries such as China and Sinspana-257-6">gapore, before setting down roots in Malaysia. Copper is a melting pot of cuisines with elements of French, Greek, Italian, and spanish tapas, serving both non-vegetarian and vegetarian dishes. 
Famed for their charcoal spana-1655-6">grilled items, plates that often make their way to many a diner's table include the Pira Oven Mushroom with golden baked eggs and porcini mushrooms, and spana-1655-6">grilled Avocado and Calamari with charred creamy avocado and succulent calamari for starters. Mains include White Fish served with roasted eggplant caviar, zucchini, vanilla potatoes with Bois Boudran sauce, and the smoky spana-1655-6">grilled Steak served with romesco, polenta chips, and spana-1655-6">grilled onions. Located on the 5th Floor of Menara Shell, the restaurant have a warm cozy ambiance to suit both business and pleasure, and accommodates larger parties for small and big events.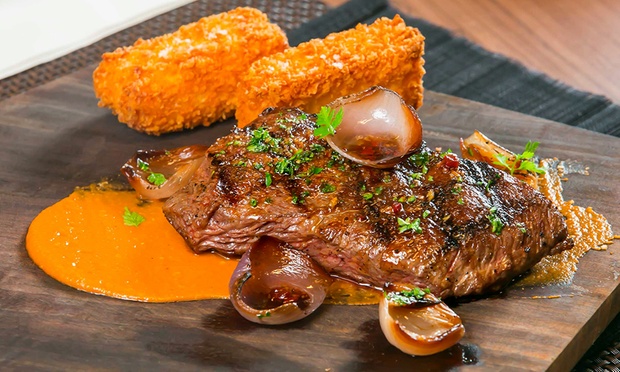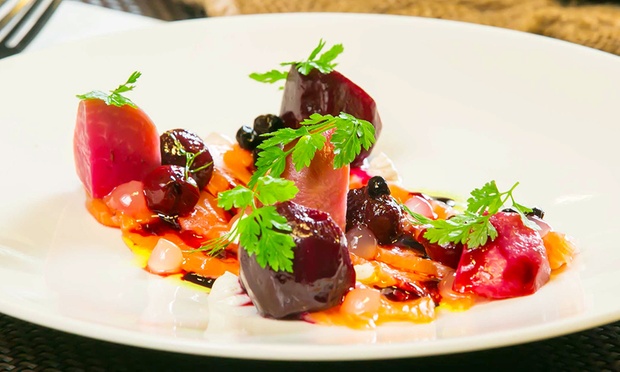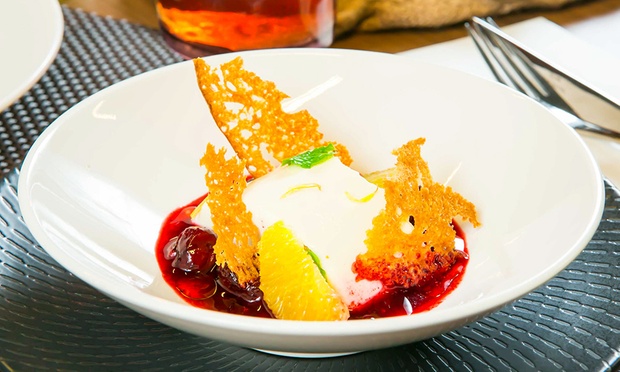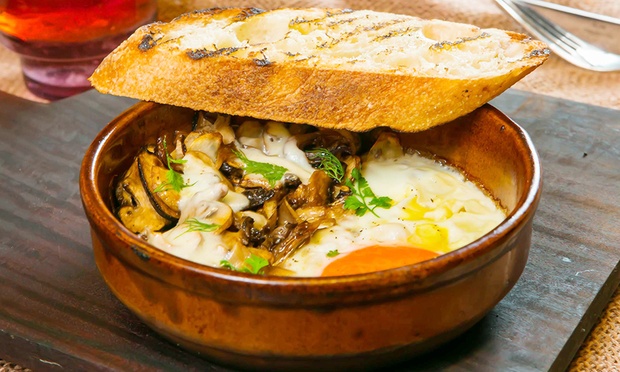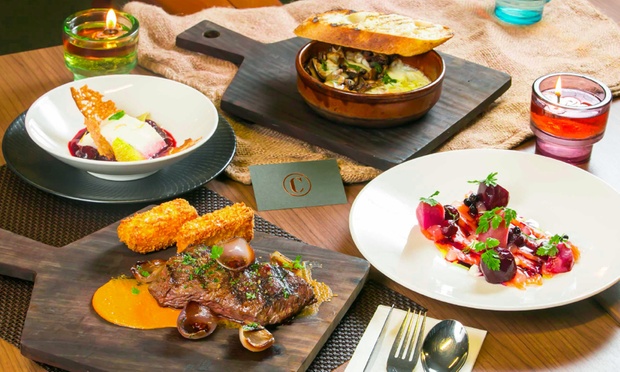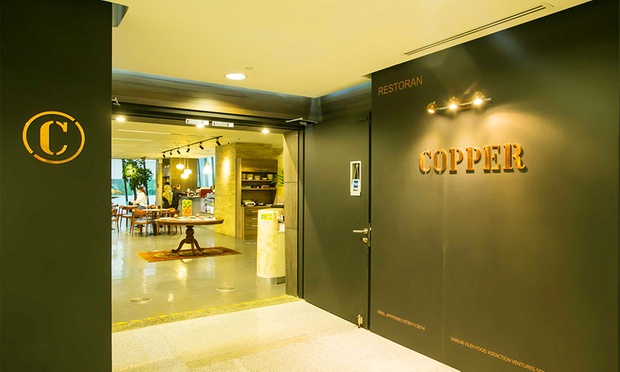 Reviews
Make no mistake though - Copper's aspirations go beyond regular cafe fare, illustrated by complex offerings with culinary wit & imagination, like this hot vichyssoise with seared scallops & leek spana-173-6">fondue (RM16, emblematic of Copper's reasonable prices) & hamachi cooked a la spana-373-6">plancha with smoky aubergine creme, confit tomato & fish crisps (RM33). Flavours here are subtle & somewhat restrained, but what they lack in immediate punch, they make up for in textured nuance. There's a strong sense of the work poured into producing each component, firmly rooted in culinary tradition but flowering with contemporary creativity.– Jan 25, 2015

– Sean
Unfortunately the following deal is no longer available
but do not worry, there are more discounts for you
---