Unlike regular restaurants, fine dining restaurants place strong emphasis on food presentation, use premium ingredients, and rarely hold friendly competitions for 'most spaghetti slurped in one minute'. Today's Groupon remains cultured with a buffet dinner at Asmara Penchala Restaurant in Kuala Lumpur. Choose from
Buffet for 1 person for RM45 instead of RM59
Buffet for 3 people for RM129 instead of RM177
Buffet for 5 people for RM200 instead of RM295
Click below to see full menu:
Menu is rotated on a daily basis and is subject to availability at chef's discretion.
Asmara Penchala Restaurant
Contemporary Malay architecture, mini canals, gazebos, and sprawling greenery greet customers as they step into the alfresco dining spaces of Asmara Penchala Restaurant, drawing the senses in with its signature aromatic asam pedas, creamy butter prawns, and grilled chicken. Hosting a chef with over 20 years of experience, the eatery casts a romantic vibe with their live music performances available upon request.
Asmara Penchala Restaurant does not serve pork or alcohol on its menu.
Facebook: Asmara Penchala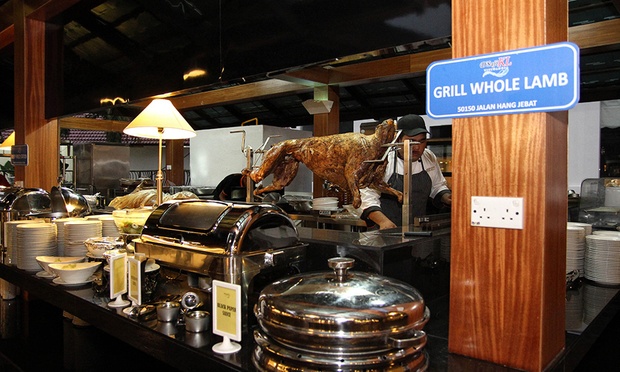 Unfortunately the following deal is no longer available
but do not worry, there are more discounts for you
---