The deal
3D2N stay for 2 for RM298 (up to RM922 value)
4D3N stay for 2 for RM428 (up to RM1,383 value)
5D4N stay for 2 for RM548 (up to RM1,844 value)
Hotel at a glance
Brandishing a burgeoning environment surrounding the tropical shaded trails, the Hotel parallels its moNiker with a resting place situated in the midst of lush and crowded palm fronds that line paths circumventing a conglomeration of villas nestled in the beachfront ambience. Thrusting visitors into a habitat beckoning island castaways to feel right at home, the resort's tract resembles the shores of a secluded islet with huts and villas entrenched in the laid-back pace of the locale, siphoning off traces of the metropolitan allure outside through ubiquitous greenery and ample private villas topped with heightened thatches that loom restfully above jointed dwellings of brick and timber.
Venture into the open and bask in the surrounding beachfront climes with a quick dip in the resort's swimming pool or hop on a little further to the coastal wash of Chalong Bay for a swim in the salty brine of the Andaman Sea.
Should a bout of swimming not suffice the seafarer within, opt for a session of diving available at the resort's diving centre, or take it easy and go for a fishing trip instead. For adventurers looking to relieve minds of any arrangements, have the day cleared for a round of massages on offer within the resort's range of services.
Save the day from interrupting pangs of hunger at the resort's Seaview Restaurant, where servings of Western and Chinese cuisine come offered alongside dishes of the local culinary repertoire. For light appetites and relaxed nibbles, guests can visit the resort's Ice Cream Corner or have snacks delivered to poolside tables with adjunct hospitality services.
Superior Room
24sqm room
1 double-bed or 2 single beds
Max. occupancy: 3 adults and 1 child (aged 12 and below) OR 2 adults and 2 children (aged 12 and below) per room. Third adult guest and child guests subject to additional charges
Hotel facilities
Swimming pool
Water sports (diving, snorkelling, fishing, and more)
Beach access
Restaurants and poolside service
Massage services
Currency exchange
Airport transfer
Shuttle service
Tour desk
Laundry services
Convenience store
Complimentary Wi-Fi access
Add-ons (payable to Hotel)
Stay with extra bed with breakfast for adult aged 13 and above: THB1,200 per person per night
Stay with extra bed with breakfast for child aged 4 – 12: THB800 per person per night
Stay without extra bed with breakfast for child aged 4 – 12: THB400 per person per night
Phuket, Thailand: What to see and do
Phuket has a diverse landscape made up of mountains in the central region that tapers off into plains, becoming white sandy beaches and jagged limestone outcrops towards the coast. While most people spend their time here lazing by the beach and exploring neighbouring islands via longtail boats, the island has a host of cultural and natural attractions waiting to be discovered. Immerse yourself in nature at the Khao Phra Thaeo National Park, a sanctuary that preserves the native flora and fauna of the region where you can trek through the tropical rainforest to the scenic Tonsai and Bang Pae waterfalls.
Scattered around Phuket are Buddhist temples that form the spiritual core of the island, the most iconic one being the Big Buddha, a sitting Buddha made up of white Burmese marble located at the peak of the Nakkerd Hills, which is also a good vantage point to get a 360-degree view of the surroundings. If you time your visit to coincide with the Vegetarian Festival that takes place in late September to early October, you will get the chance to see how locals celebrate their version of the Nine Emperor Gods Festival with colourful processions and ceremonies that challenge physical limits like firewalking and body piercing.
Facebook: Coral Island Resort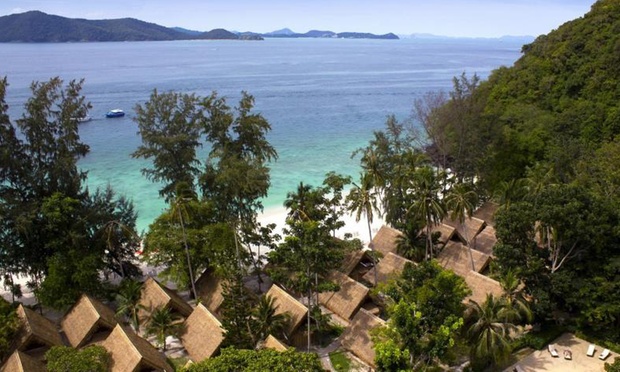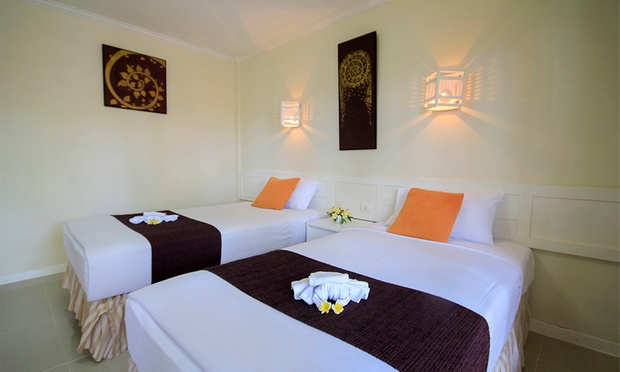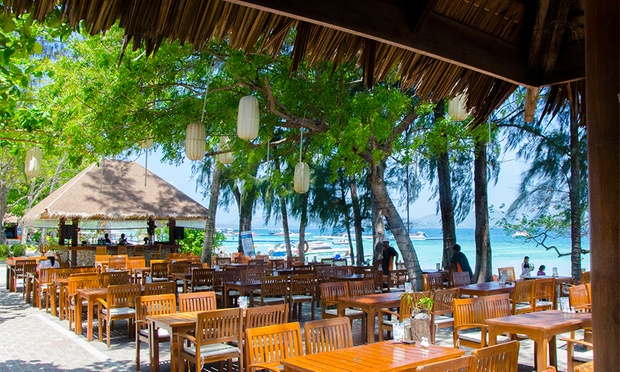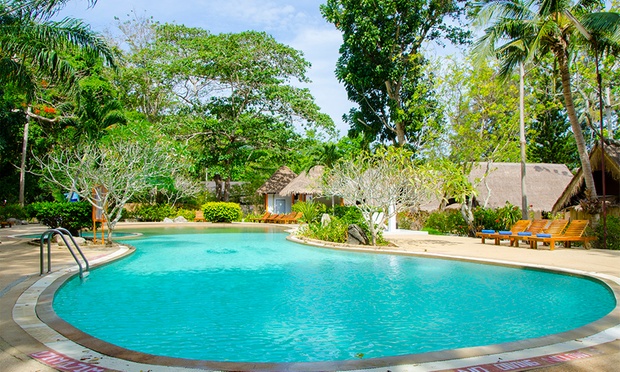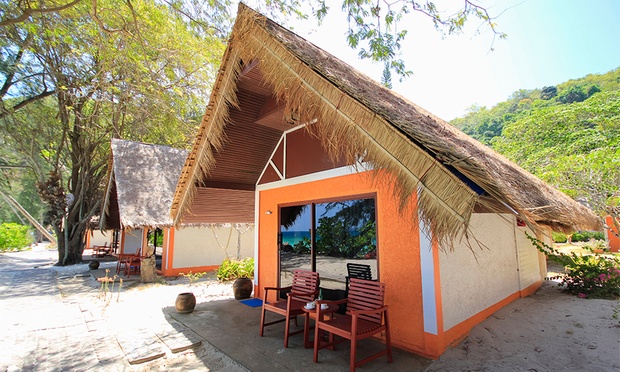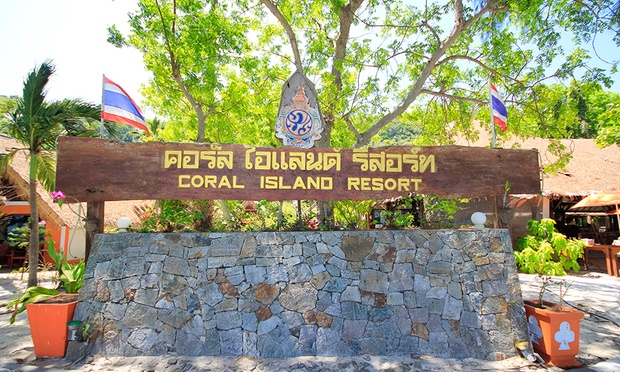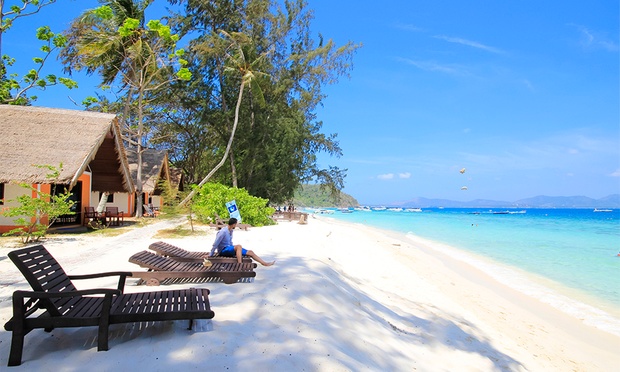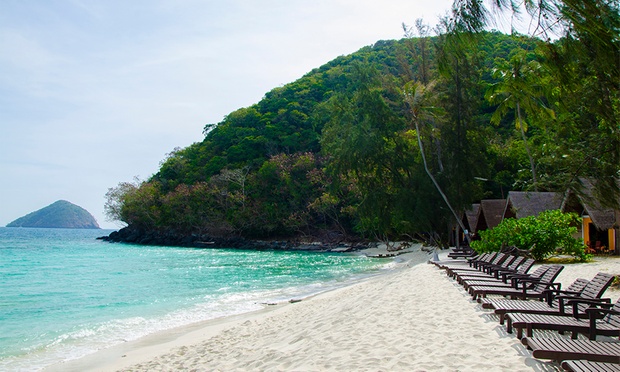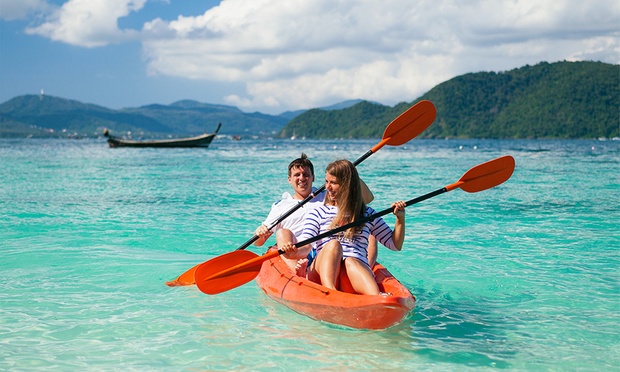 Unfortunately the following deal is no longer available
but do not worry, there are more discounts for you
---