The deal
Deluxe Balcony Room
3D2N stay for 2 for RM448 (up to RM1,035 value)
4D3N stay for 2 for RM618 (up to RM1,534 value)
5D4N stay for 2 for RM808 (up to RM2,034 value)
6D5N stay for 2 for RM978 (up to RM2,534 value)
Hotel at a glance
Redolent of Thailand in centuries past, your four-star host relinquishes part of its seaside sprawl to one of Koh Samui's most scenic beaches – Lamai Beach – hemming its sandy décolletage with blushing treetops and a spine of flowing hillocks. The call of the ocean catches on filmy canopies draped carelessly above antique-wooden beds, filling slumberous heads with thoughts of the South China Sea that follow them into sun-kissed swims and lazy splays in deckchairs. Evenings lie immortalised in polaroids and hazy memories when ephemeral blooms of jasmine drench the air in their heady perfume, as the firefly flickers of a chandelier tree imbue the dark teak vestings and courtyards of this butter-yellow mansion with halos of their own.
Give up the battle when crowds descend upon the briny surf, choosing instead to retreat to either of the garden-stitched outdoor lagoons with unfolding views of the Siam Gulf, hands outstretched for a cold pitcher of milk tea from the poolside bar.
Traverse the landscape of Siam's legendary spice-laden cuisine at Pad Thai and Waterlines, a culinary duo highlighting some of the country's best loved traditional delicacies like the former's namesake, fresh seafood, and tangy tamarind-lime juice.
If beach sports and long walks fail to raise heart rates, forge new exercise routines at the fully-equipped fitness centre, or get worked up over footie antics traipsing across the widescreen at Mulligan's Irish pub while nursing an ice-cold pint of imported beer.
Deluxe Balcony Room
32sqm room
King-sized / double / 2 x single bedding
Max. occupancy: 2 adults and 1 child aged 15 and below per room
Hotel facilities
Five restaurants
Two outdoor pools
Fitness centre
Private library
Doctor-on-call
Shuttle and tour services
Complimentary shuttle service to Chaweng Beach (except during peak seasons)
Wi-Fi
Add-ons (payable to Hotel)
Stay without extra bed with breakfast for guest aged 15 and below: Free
1-way transfer to Samui Airport: THB900 per car per way
Koh Samui: What to see and do
Described by Lonely Planet as a "Thai personification of the Old Hollywood starlet", Koh Samui has been a mainstay of the Asian tropical getaways since the 1980s who has yet to lose her lure. Located on the southeast corner of the region, Thailand's second largest island owed her rise from an isolated but self-sufficient fishing and plantation community to a tourism-based economic investment due to her dollops of forested islands and cerulean waters.
Whispered to have gained her name from the Malay word for safe haven (saboey), the island of Samui sits in the embrace of the Gulf of Thailand which gives it her (mostly) pleasant weathers around the 42-odd islands of the Mu Koh Ang Thong National Park. The home of the Ang Thong district's limestone formations which arose from the erosion which occurred overtime, the gazetted area is your hunting ground for the sights of the Sleeping Cow, Kicking Cow, and Three Pillars Island.
Then, move closer to shore and discover the main tourist sands of Chaweng, Lamai, and Bophut, or the locations where the hammocks were said to have been strung up by the beach's first visitors. Expanding from a backpackers' guesthouse venture to the current high-tier Hotels which now pepper the stretch, Samui's population also comes with her expansion, as seen with your choice of the an average day's out of Chaweng flyboarding, Lamai Escapology immersive game, and Bophut Go-karting.
Facebook: Manathai Koh Samui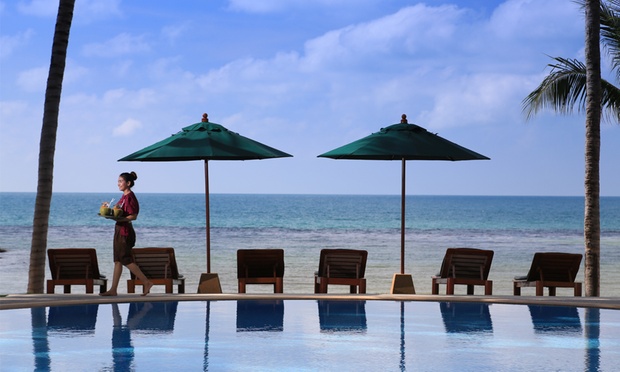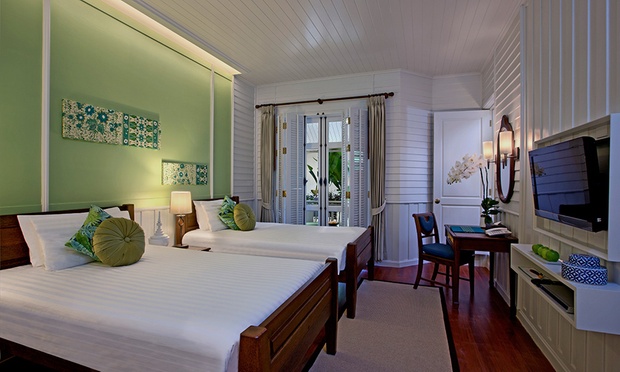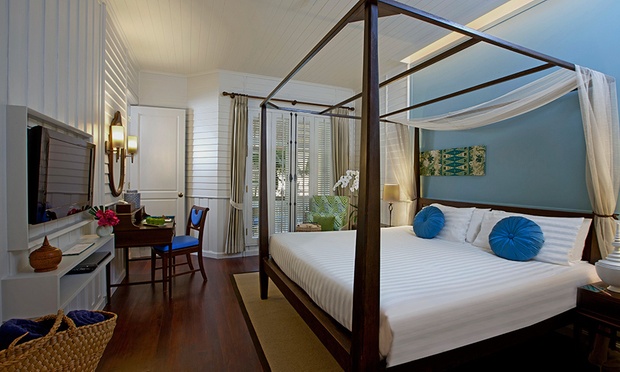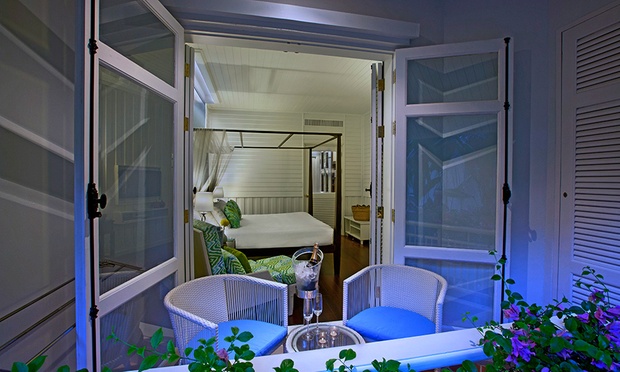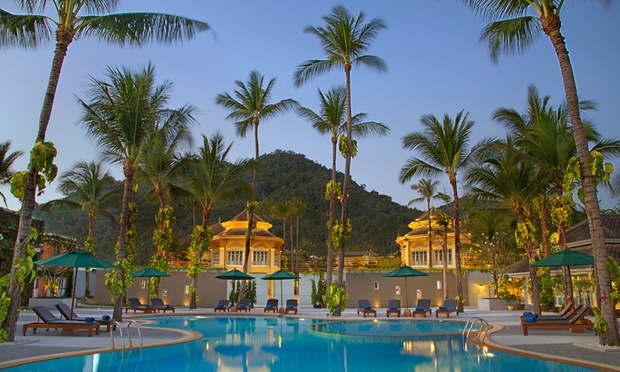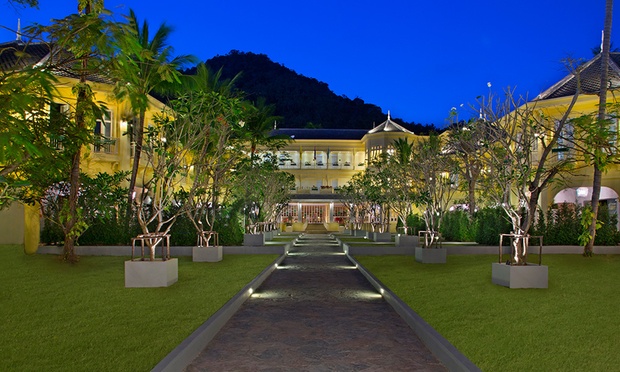 Unfortunately the following deal is no longer available
but do not worry, there are more discounts for you
---