The deal
Superior Room stay + 1-day Halong Bay tour
3D2N vacation for 1 for RM348 (up to RM660 value)
4D3N vacation for 1 for RM478 (up to RM905 value)
5D4N vacation for 1 for RM588 (up to RM1,150 value)
Superior Room stay + 2D1N Halong Bay cruise
4D3N vacation for 1 for RM688 (up to RM1,203 value)
5D4N vacation for 1 for RM818 (up to RM1,448 value)
6D5N vacation for 1 for RM938 (up to RM1,693 value)
Hotel at a Glance
Wedged along a thoroughfare punctuated by its towering slender frame, the Hotel winds upwards in a half-dozen storey stature, with its facade inlaid with circular vine-motif railings. Prefacing the bold stripped window panels, the artful steel pickets make for thinly defined elegant silhouettes as the glow from inner abodes emanate brightly lit interiors. An organised melange of recurring lines resonate throughout the Hotel's interior, adorning bedroom spaces in adjunct set pieces that blend in with the grained floor panels and timbered counter-tops, while the en-suite bathroom pierces through the veneer with a glass-contained realm of clear alabaster and pearly tiles.
Explore the surrounding tract of Hanoi's Old Quarter with rental services for bicycles to be rode about the town or opt for easier travel with shuttle services provided from the Hotel's domain.
Stay in during restful nights and seek flavourful nightcaps at the Hotel's bar and lounge, or approach the front desk for an array of available services including spa treatments and massages, or bouts of wayward adventure available at the tour desk.
Abate sudden pangs of hunger at the Hotel's restaurant, comfortably adorned in semitones of grey strips above a serenely white interior with picturesque tableaus of scenic harbours and olden houses captured in a line-up of bold black frames suspended along its walls.
Itinerary
Hotel%20Hanoi/Eco%20Hanoi%20Hotel%20%2BGALAXY%20PREMIUM%20CRUISE%20Itinerary.pdf">Click here to view cruise itinerary.
Hotel%20Hanoi/Eco%20Hanoi%20Hotel%20%2BHalongBay_1DTour%20Itinerary.pdf">Click here to view day tour itinerary.
Superior Room 
25 sqm room 
Double or 2 single bedding 
Max occupancy: 3 adults or 2 adults and 2 children aged 11 and below 
Facilities
Fitness centre
Sauna
spa and massage
Bicycle rental
Restaurant and bar
Dry-cleaning and laundry services
Shuttle service and airport transfer
Currency exchange
Parking spaces
Complimentary Wi-Fi access
Add-Ons (payable to Hotel)
Extra bed with breakfast for third guests of all ages: USD15 per person per night
Stay without extra bed with breakfast for child aged 1 – 4: Free of charge
Airport transfer: USD20 per car per way
Hanoi, Vietnam: What to see and do
Follow in the footsteps of BBC Travel's guide to Hanoi as you trawl the famous 36 streets of the Old Quarter, where your choice of souvenirs may be found upon the exotic street signs bearing the name of the locally-practised trade. As you decipher hang gai from hang quat, refuel dwindling energies at the local restaurants where locals and visitors dine side-by-side upon spring rolls, crispy pancakes, and Quảng-style noodles. After that, venture out with your optional tour to the UNESCO World Heritage Site of Halong Bay, which is located at the 'Secure Serenity' of Quảng Ninh. Made up of up to 2,000 large and small islands – of which only 1,000 are named – the outer province is your picturesque getaway to the multi-coloured chambers of the Thien Cung 'Heavenly Palace' cave and imaginatively-named limestone formations with moNikers like the Stone Dog islet, Incense Burner islet, and Fighting Cock islet.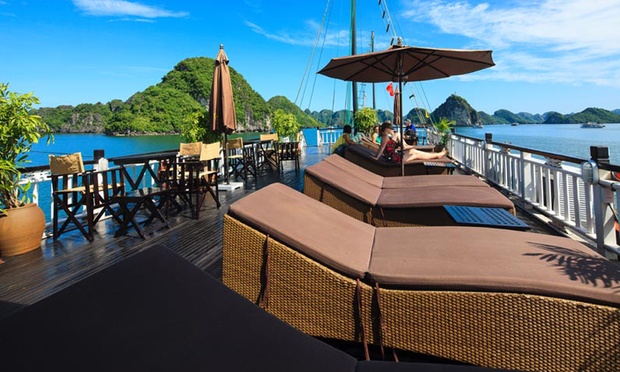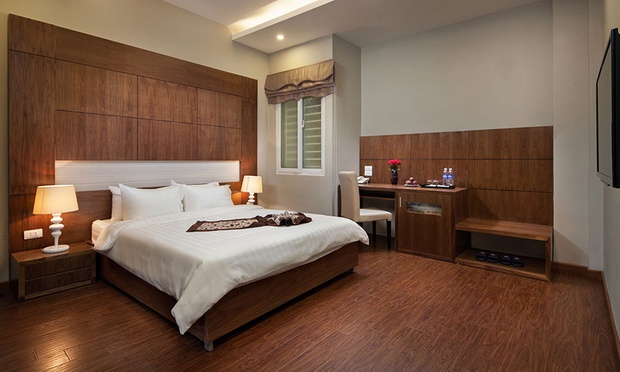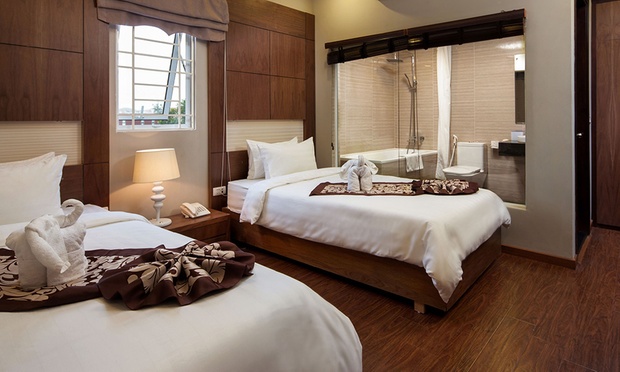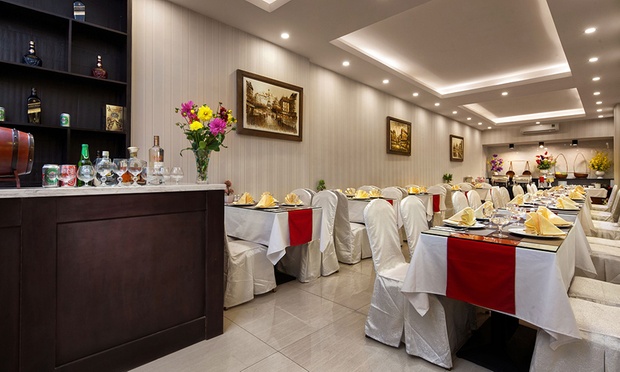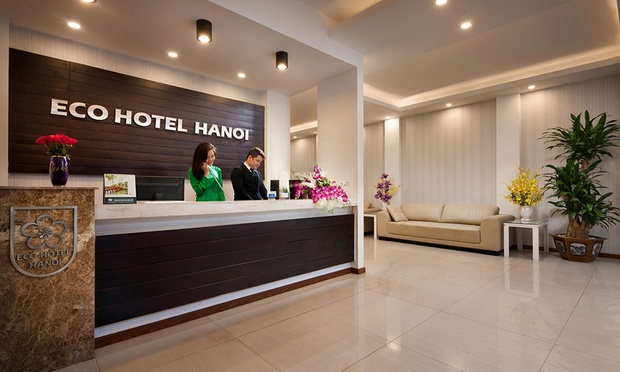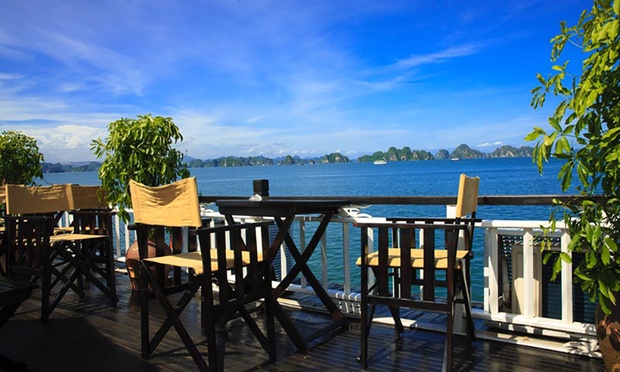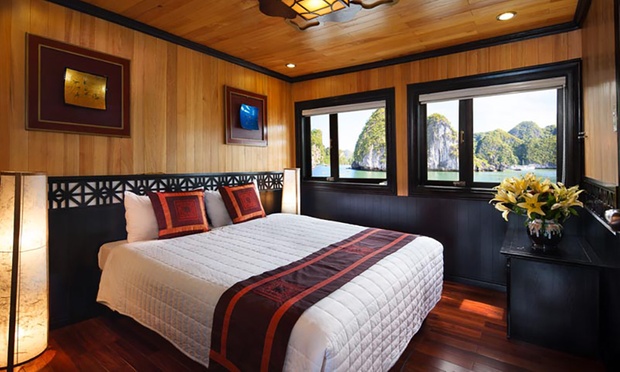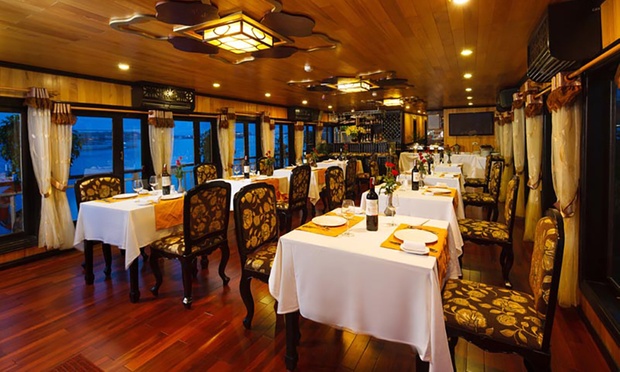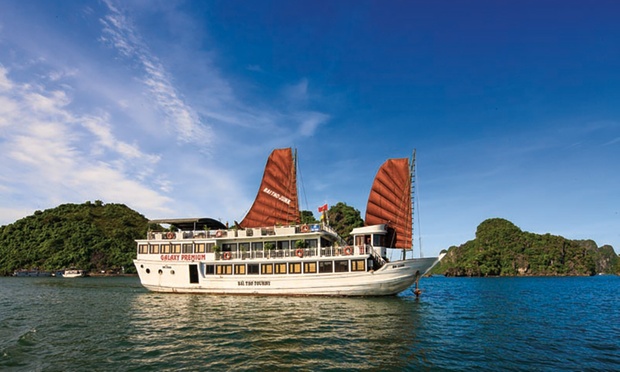 Unfortunately the following deal is no longer available
but do not worry, there are more discounts for you
---