Choose from
Water Theme Park 1-day entrance
Ticket for 1 adult (aged 13 and above) for RM24 instead of RM28
Ticket for 1 child (aged 12 and below) for RM16 instead of RM20
Safari Park (Wild Savannah & Night Jungle) 1-day entrance
Ticket for 1 adult (aged 13 and above) for RM34 instead of RM38
Ticket for 1 child (aged 12 and below) for RM26 instead of RM28
Water Theme Park + Safari Park 1-day entrance
Tickets for 1 adult (aged 13 and above) for RM54 instead of RM66
Tickets for 1 child (aged 12 and below) for RM39 instead of RM48
Water Theme Park 1-day entranc + set meal
Ticket for 1 adult (aged 13 and above) for RM32 instead of RM38.50
Ticket for 1 child (aged 12 and below) for RM24 instead of RM30.50
Safari Park (Wild Savannah & Night Jungle) 1-day entrance + set meal
Ticket for 1 adult (aged 13 and above) for RM42 instead of RM48.50
Ticket for 1 child (aged 12 and below) for RM34 instead of RM38.50
Water Theme Park + Safari Park 1-day entrance + set meal
Tickets for 1 adult (aged 13 and above) for RM62 instead of RM76.50
Tickets for 1 child (aged 12 and below) for RM47 instead of RM58.50
Bukit Gambang Resort City
Built within 727 acres of sprawling secondary jungle, Bukit Gambang Resort City is an integrated city resort featuring a myriad of natural and cultural attractions.
The water theme park offers slippery amusements as waves of liquid fun drench folks seeking to get away from the tropic's swelter. Plop yourself in a tube and ride the 24,000 sq ft wave pool that washes upon Coco Beach, where aspiring architects build underwhelming sandcastles, or bob along the Journey of Ice and Penguin Island in a lazy sprawl. Child-sized replicas of raucous adult rides allow children a glimpse into the excitement that comes with being an adult like adrenaline, living in the fast lane, and filing for taxes.
The Safari Park that opened its fronds to the public in March 2013 proffers an educational experience for kids and animal lovers alike, inspiring empathy and a love for nature with interactive and well-themed sections. White Lions prowl the grassy faux savannah of Simba Hill Plaza, while things that go bump in the night prowl nocturnally in the Night Jungle. Adopt a hands-on approach when visiting Foreign Village, where you get to touch the likes of white kangaroos, alpacas, llamas, wallabies, and human cubs. An African savannah-esque section is accessible via tram as a park ranger drives you through rainforest settings for reverse-zoo experiences filled with antelopes, giraffes, zebras, and Malayan tigers.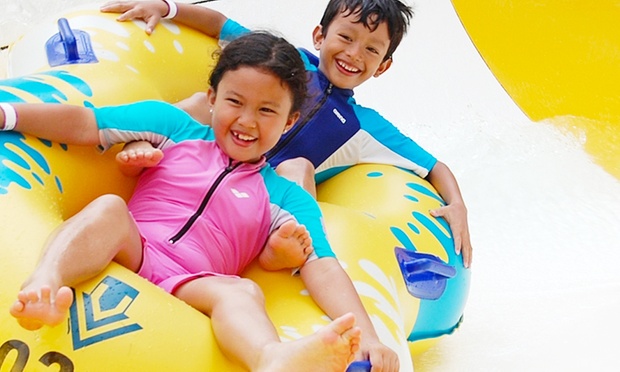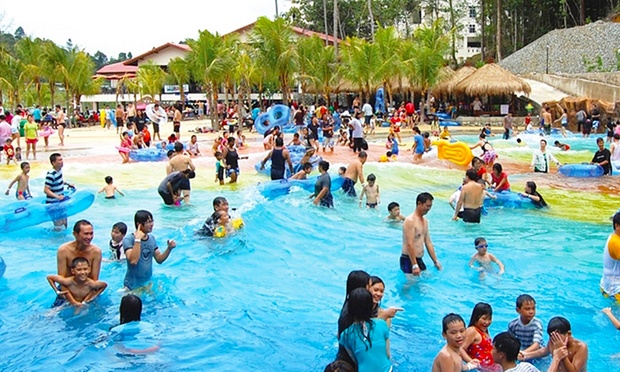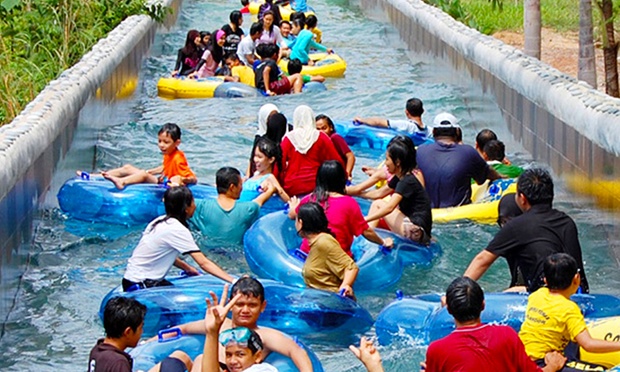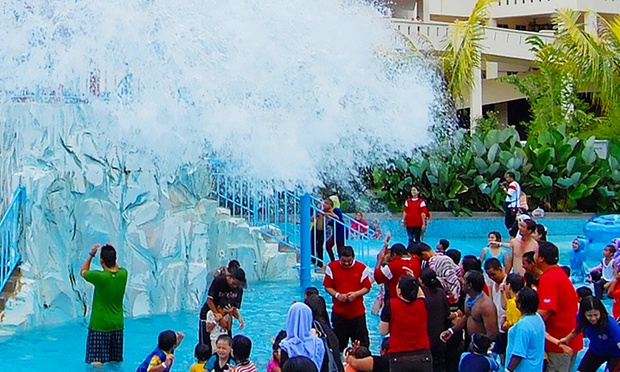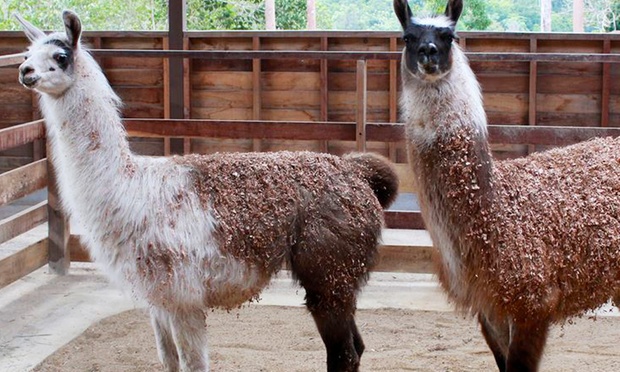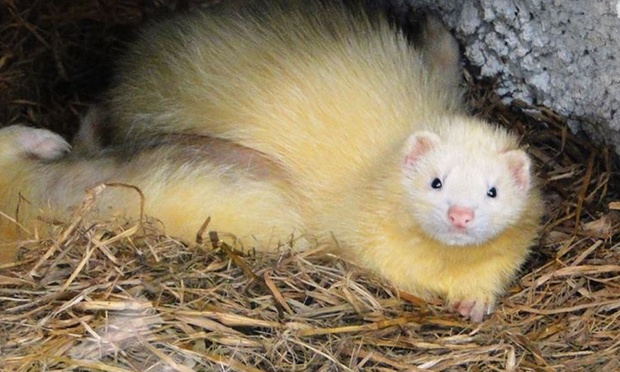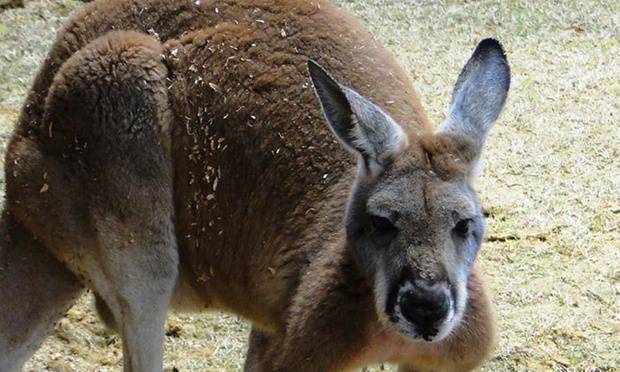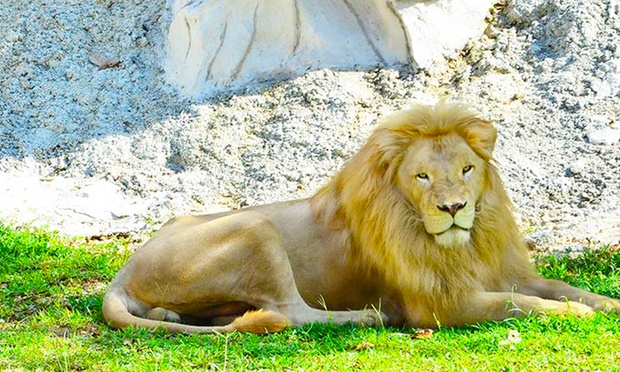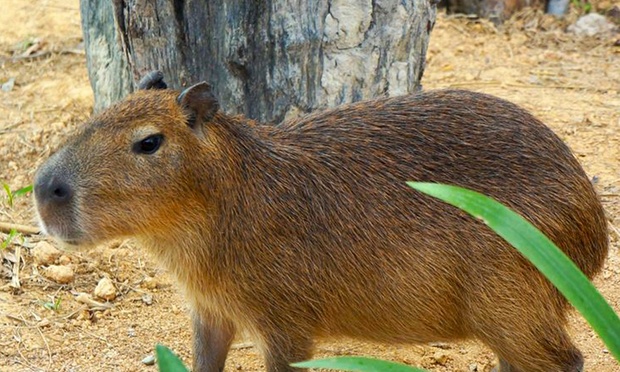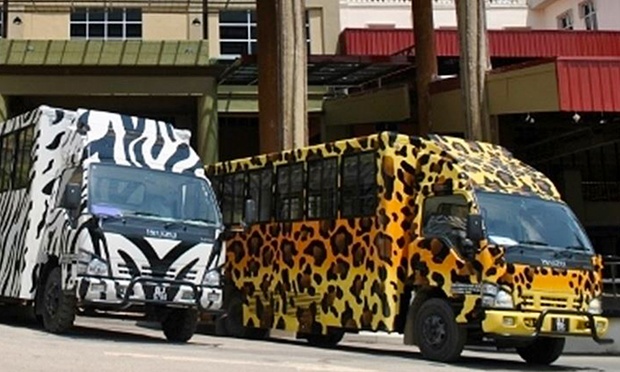 Unfortunately the following deal is no longer available
but do not worry, there are more discounts for you
---