The deal
1-month course (4 classes) for RM62 instead of RM120
3-month course (12 classes) for RM178 instead of RM360
1-month course (4 classes)
Greetings and introductions
Occupations
Numbers
Basic words
Hiragana (writing and reading)
Age and months
What / whose / which (names of things)
Where? (names of places and shops)
Month, day, and time
Pronunciation, reading, and writing
3-month course (12 classes)
Greetings and introductions
Occupations
Numbers
Basic words
Hiragana (writing and reading)
Age and months
How much?
Time expression
Basic verbs (present and past tense)
When / who / where / what
Pronunciation, reading, and writing
Weekly class schedule (choose 1)
Starting from June 2015
Every Saturday: 12:30pm - 2pm commencing on June 20, 2015
Every Sunday: 1pm - 2:30pm commencing on June 21, 2015
Every Wednesday: 9:30am - 11am commencing on June 24, 2015
Every Wednesday: 7pm - 8:30pm commencing on June 24, 2015
Starting from July 2015
Every Saturday: 4:30pm - 6pm commencing on July 25, 2015
Every Sunday: 2:45pm - 4:15pm commencing on July 26, 2015
Every Friday: 10:30am - 12pm commencing on July 31, 2015
More classes will be added if the existing classes are full. Customers are advised to bring their own notebook. Textbook available for RM20.
ILOHA Culture Centre
Seize opportunities to expand culinary and linguistic knowledge at the ILOHA Culture Centre staffed by native-language teachers that freely impart cultural influences. Besides culinary courses, the establishment also employs professional linguists like Mrs. Yuko Oda who specialises in turning monolingual tongues into speakers of the Japanese language. The establishment also harbours an in-house café where patrons can sample Japanese food and drinks at the Wi-Fi enabled space.
Facebook: ILOHA Culture Centre "Cooking & LanguageStudio" + Café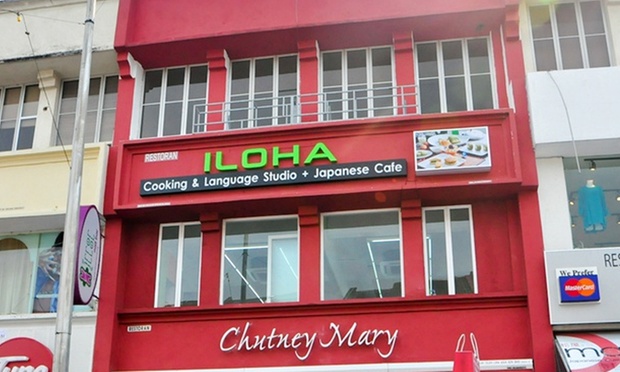 Unfortunately the following deal is no longer available
but do not worry, there are more discounts for you
---