The deal
2D1N stay for 2 for RM170 (up to RM335 value)
Hotel at a Glance
Nestled in a secluded shelter along the banks of Kenyir Lake's eastern reaches, the Hotel basks in a solitudinous environment riddled with lush laden trees and an accompanying medley of wildlife as the vast vegetation houses an orchestra of aviary specimens as well as a plethora of native fauna. With foregrounded abodes overlooking the massive man-made lake, the Hotel comes poised for enriching moments of repose amid the sprawling greens as arrayed villas beam through the thickets adorned in conventions of traditional Terengganu architecture.
Wash away the stain of urban-life ennui in the Hotel's infinity pool, sheltered amid towering stalks of palm and blessed with a spectacle reaching beyond the lake's waters down below and through to sights of faraway islets.
Get into closer contact with the surrounding sprawl through a trek or a morning bird-watching tour in the woods as they make up the habitat of a large mix of birds including multiple variations of the hornbill, along with hawks, eagles, woodpeckers, and the magpie robin, among others.
Garden-View Room
55 sqm room
2 single beds or 1 double-bed
Max. occupancy: 2 adults with 1 infant aged below 12 months per room
Facilities
infinity pool
Restaurant
Outdoor sports (volleyball, tennis, squash, and more)
Indoor recreation (table tennis, chess, darts, board games, and more)
Laundry services
Gift shop
Complimentary parking
Terengganu: What to see and do
Whilst less given to the metropolitan attachments of its southwestern counterparts, Terengganu holds much to offer for travellers looking to escape the claustrophobic climes of high-rise skylines. The state comes imbued in a more mellow inclination as its positioning in Malaysia's eastern edges affords it a coastal cradling adjoining the vast South China Sea. Paralleled along the sea-bordered shores, drives down a coastal stretch of road thrusts one through a route flanked by bucolic traditional houses, similarly abound within Terengganu's smaller, quaint towns. Ensconced close to select spots in contact with the ocean, numerous fishing villages make their mark in the midst of developing districts, sustaining their ways through shifts of the zeitgeist. Such perseverance is demonstrated through the ways of the residents in Kampung Hujung Tanjung and Seberang Takir, where folks partake in familial businesses of sun-drying fish, imprinting tapestries of traditional batik, and furthering the state (and arguably national) affinity for keropok lekor - snacks resembling thick hybrids of fish jerky and fritters - while straddling the ingress of Terengganu River.
Further into the threshold, the massive sprawl of Kenyir Lake defies the possibility of landlocked travels as its waters spread throughout 260,000 hectares and cascade in a collection of up to 14 waterfalls. Making the list as Southeast Asia's largest man-made lake, the Kenyir reservoir sits comfortably in an even larger enveloping of pristine rain forests, all of which comprises the state's treetop trove Sekayu Recreational Forest as well as Taman Negara (National Park) in Pahang. Treks within the green efflorescence render one closer to the thick of the wild while caves Bewah and Taat pull one deeper into the rain forest ambience still. When not entranced by the verdant tropical canopy, guests can opt for a further journey outside of Terengganu's mainlands and into the famed group of islands including Pulau Perhentian, Pulau Kapas, and Pulau Redang where azure waters lay claim to the endearment of visitors, sheltering within them picturesque coral reef tableaus and a kaleidoscope of marine life.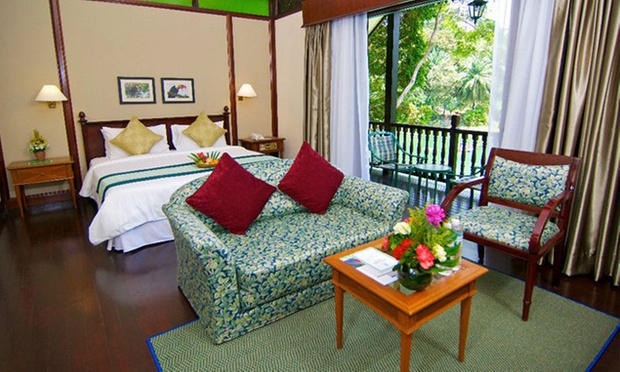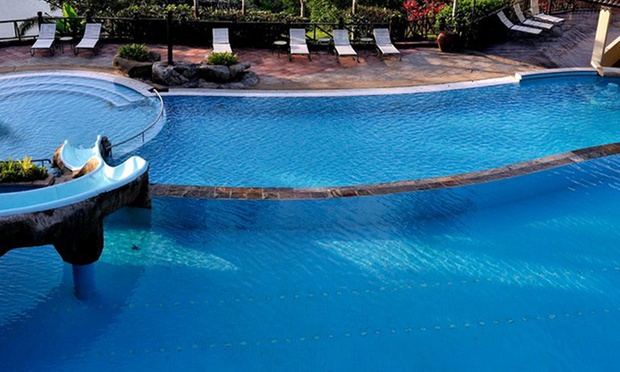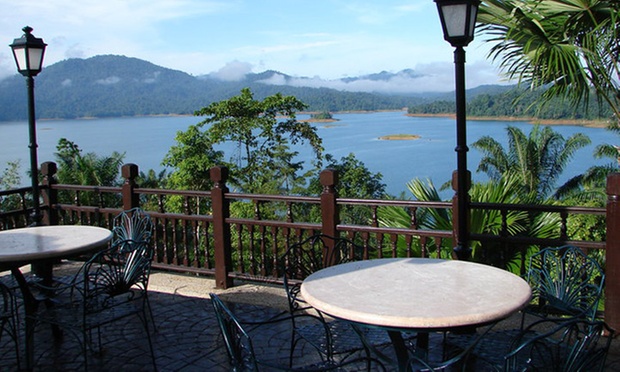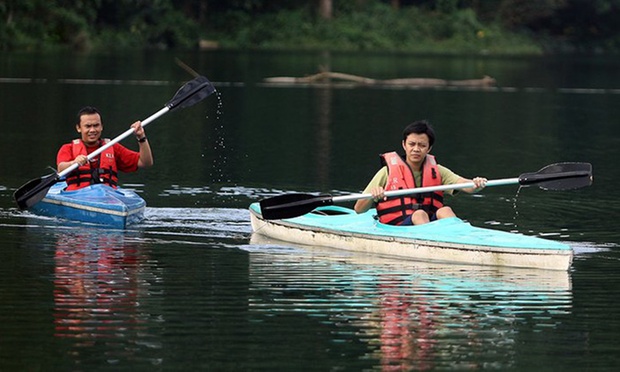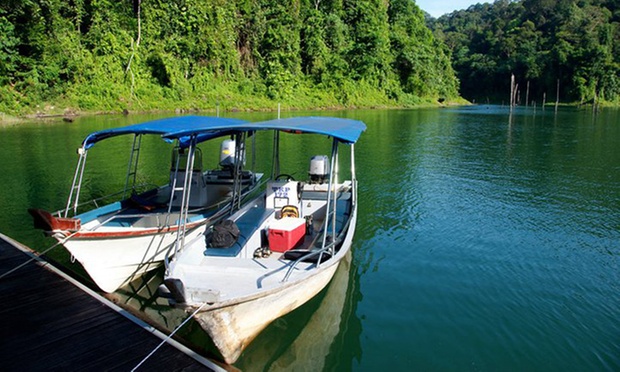 Unfortunately the following deal is no longer available
but do not worry, there are more discounts for you
---