The deal
Digital Detox Villa
3D2N stay for 2 for RM878 (up to RM1,312 value)
4D3N stay for 2 for RM1,298 (up to RM1,968 value)
5D4N stay for 2 for RM1,698 (up to RM2,624 value)
Hotel at a glance
Birthed within a tropical empire governing viridescent knolls unfolding into the glimmering sands of unspoiled seaside stretches, the yawning depths of Boracay part to reveal a triptych of 4-star villas boasting distinctive charms that span from sprawling views of the South China Sea to respites free from the claws of modern technology. Distancing itself from the urban pandemonium that plagues many Pinoy cities, its eudemonic manifestation of a green lifestyle introduces swims in the waters of White Beach, languid treks within a palm tree forest, or tranquil siestas accompanied by the vocal strains of avian friends. Draw long baths with the enticing scents of fresh herbs and spices that make up the Hotel's beauty concoctions, then opt to continue your unwinding with energy manipulation sessions courtesy of the resident Reiki Master.
Bringing prestige and a slew of awards to the resort's name, Mandala spa's mainstay comprises a melange of spaandresortvillas.com/award-winning-treatments/">traditional treatments – the Filipino-inspired Hilot Trilogy massage kneads bodies with bamboo sticks and coconut oil, while the Shodhana Karma takes its lead from Indian Ayurvedic practises, saunas, and aromatherapy. Many of the products used originate in the Philippines; hand-picked plant and fruit extracts are blended with aromatic oils at the spa Kitchen in line with healing holistic rituals. Atypical to the region, a Watsu pool cradles its occupants in a warm aquatic embrace (guided by Asia's only certified Watsu specialist), urging them into a state of relaxation and one-ness with the water.
Commandeering the fitness aspirations of the enclave, The Vessel's organic woven bamboo dome houses professionally-led classes for health enthusiasts. Be guided by the whirling beats of pole dancing, Zumba, and belly dancing, or strive for serenity with the graceful movements of taebo, all within the last living masterpiece of the late Dieter Schrottmann. yoga practitioners perfect techniques with workshops and retreats that span up to a week, with a focus on achieving both physical and mental balance, spurred along by meditative rituals.
running parallel to the wellness theme that threads the resort, its trio of eateries observe an organic and locally sourced menu, carefully crafted to complement dietary needs and health regimens when needed. Raw platings are given the gourmet touch to alleviate the cravings of guests staggering through exhausting detox and cleanse routines. Shrouded in verdant blooms, the surrounding views bolster appetites for simple fare that runs the gamut from soups and salads to well-deserved desserts, chaperoned by a select family of fine wines.
Digital Detox Villa
100sqm room
King-sized
Max. occupancy: 3 adults aged 13 and above per room. 3rd guest subject to additional charges. Additional bedding subject to availability.
Hotel facilities
Garden restaurant
spa villas and sauna
Health and fitness classes at The Vessel
Watsu pool
Airport transfer (additional charges apply)
Tour services (additional charges apply)
Add-Ons
Extra bed with breakfast for adult aged 13 and above; PHP2,000 per person per night
Boracay: What to see and do
Widely touted as having one of the best beaches in the world, garnering accolades including an induction into TripAdvisor's top echelon of Asian beaches as of 2014, the Boracay vista is comprised of sparkling cobalt waters that undulate from shimmery ensembles of the emerald-colored sea, as well as powdery white sand and purist beaches with natural corals rushing up its shores.
Suited to the ever-present beach panorama afforded through the island's resort-inclined tract, escapes within the coastal haven come sufficiently occupied with the necessities of littoral leisure. For travellers looking to have thirsts quenched and stays enlivened with new acquaintances, a scattering of bars and pubs occupy the island's trifecta of Stations. With ambiances ranging from classy lounge vibes to more raucous revelries, nights here abound with cocktails of both music and drinks making for an inexhaustible nightlife hub.
Apart from dancing to the beat of DJs spinning their hits, vacationers can lounge on the white sandy shores of Boracay while sampling local flavours on offer through a range of eateries and haunts. Hot off-the-grill barbecued treats and the native chori burger make up the bulk of beach side cuisine highlights, while local Talipapa markets make for impromptu grocerants where fresh catches can be bought and subsequently brought to neighbouring restaurants for prompt cooking and serving. When not tided over by cooling smoothies and the endearing tropical clime, adventure seekers can find pleasure in more thrilling bouts of water sports from parasailing sessions, sea-walking dives and snorkeling trips as well as zippy boat rides to Ariel's Point where one can face their fears and dive off of cliffs reaching a range of five, eight, and fifteen meters high.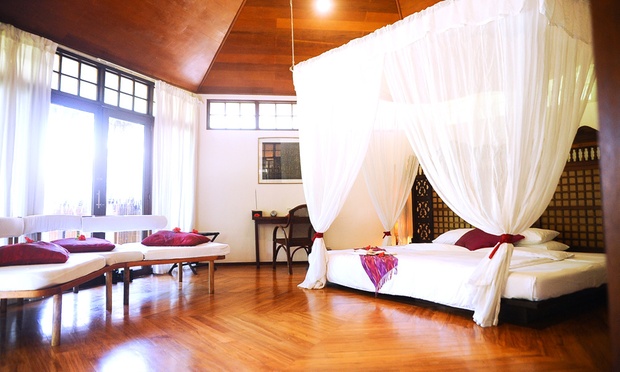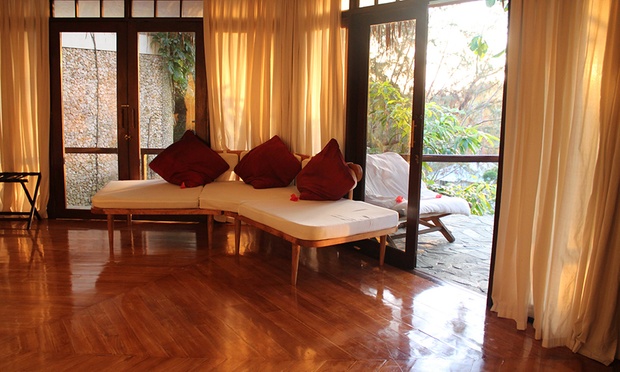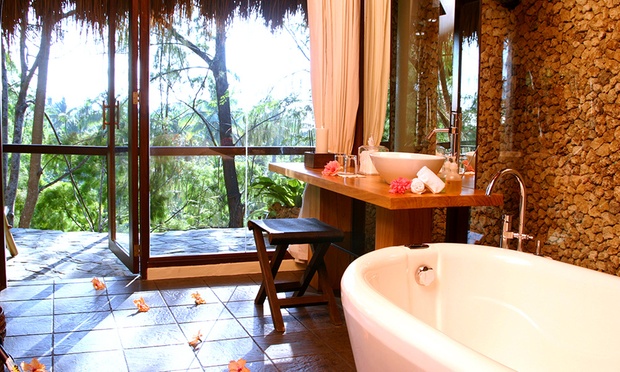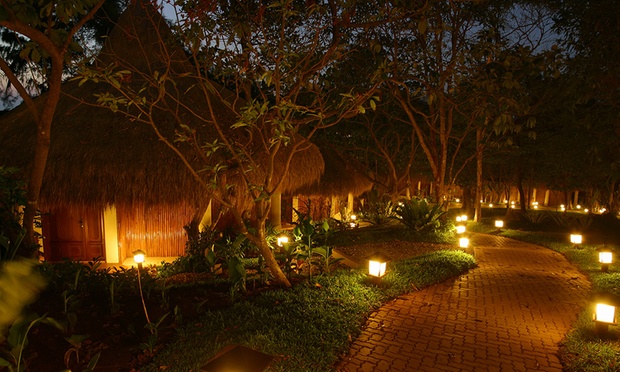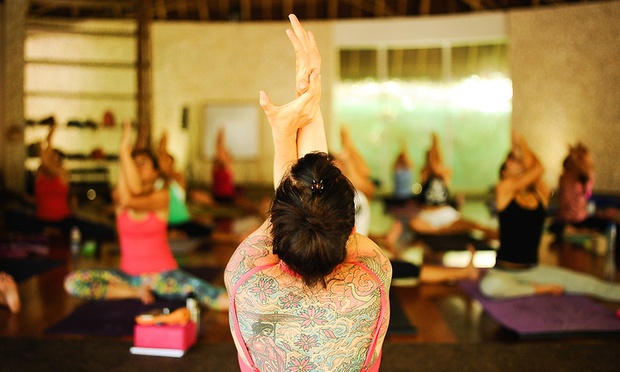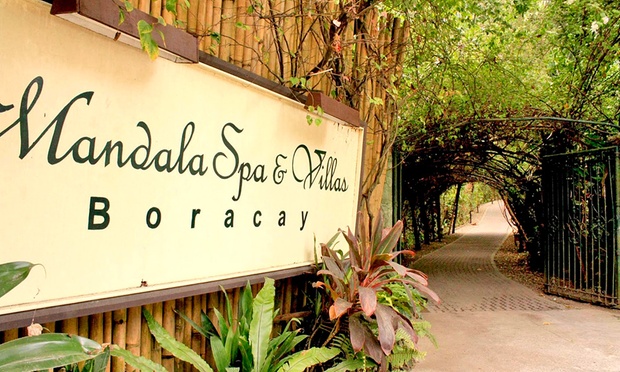 Unfortunately the following deal is no longer available
but do not worry, there are more discounts for you
---