The deal
3 visits for RM38 instead of RM980 (only RM12.70 per visit)
5 visits for RM58 instead of RM1,780 (only RM11.60 per visit)
Package includes
1st visit (detoxification treatment)
Body weight and fat analysis
Full body electro-pulse therapy
Full body Habu exfoliating therapy
Hot thermal blanket treatment
Ro-Zu collagen treatment
Personalised diet planning
2nd visit (fat slimming treatment)
Body weight and fat analysis
Vibro oil application
Targetted Vibro fat reduction treatment
Tummy slimming wrap therapy
Far Infrared therapy
Ro-Zu collagen treatment
3rd visit (contour treatment)
Body weight and fat analysis
Full body slimming contour wrap
Infrared thermal blanket treatment
Ro-Zu collagen treatment
4th and 5th visit (body maintenance treatment)
Body weight and fat analysis
Full body electro-pulse firming therapy
Infrared thermal blanket treatment
Ro-Zu collagen treatment
Not suitable for pregnant women. Treatment is carried out only after consultation.
Customers also get:
RM100 cash voucher (valid for purchase of treatments on the same visit)
Complimentary thermal bag
Gifts are redeemable after treatment only.
Kunzense Bodyline
Kunzense Bodyline offers a wide range of beautification services to customers including bamboo massage, lymphatic drainage treatment, and facial therapy from six of its outlets in the Klang Valley. Rest and relax within contemporary black-and-white spaces as therapists with more than six years of experience soothe tired muscles, improve moods, and transport minds to faraway oases.
Valid at
Kunzense Bodyline, Bangi
No. 33A, Jalan Medan Pusat Bandar 4, Seksyen 9, Pusat Bandar Baru Bangi, 43650
Bandar Baru Bangi, Selangor.
Operating hours: Mon – Fri: 10.30am – 8.30pm / Sat: 10.30am – 6pm (including public holidays)
Phone: 03-8926 3221 / 03-8927 3221

Kunzense Bodyline, Cheras
Lot F.28, Level 1, AEON Jusco Mahkota Cheras, Jalan Temenggung 21/9, Persiaran Mahkota
Cheras 1, Bandar Mahkota Cheras, 43200 Cheras, Selangor.
Operating hours: 10am – 9pm daily (including public holidays)
Phone: 03-9076 6221 / 03-9076 7221

Kunzense Bodyline, Kajang
Lot F98, Level 1, Plaza Metro Kajang, Jalan Tun Abdul Aziz, 43000 Kajang, Selangor.
Operating hours: Mon – Fri: 10.30am – 8.30pm / Sat: 10.30am – 6pm (including public holidays)
Phone: 03-8733 0223 / 03-8733 2221

Kunzense Bodyline, Klang
Lot F28, Level 1, AEON Bukit Raja Shopping Centre, Persiaran Bukit Raja 2,
Bandar Baru Klang, 41150 Klang, Selangor.
Operating hours: Mon – Fri: 10.30am – 8.30pm / Sat: 10.30am – 6pm (not including public holidays). Phone: 03-3362 4400 / 03-662 4411

Kunzense Bodyline, Setiawangsa
Lot G68, Ground Floor, AEON AU2 Shopping Centre, No. 6, Jalan Taman Setiawangsa (Jalan 37/56), Taman Keramat, 54200 Kuala Lumpur.
Operating hours: 10am – 9pm daily (including public holidays)
Phone: 03-4251 0130 / 03-4265 0120

Kunzense Bodyline, Subang Parade
Lot G, 26D (2), Ground Floor, No. 5, Jalan SS16-1, 47500 Subang, Selangor.
Operating hours: 10am – 9pm daily (including public holidays)
Phone: 03-5638 1715/ 03-5638 1716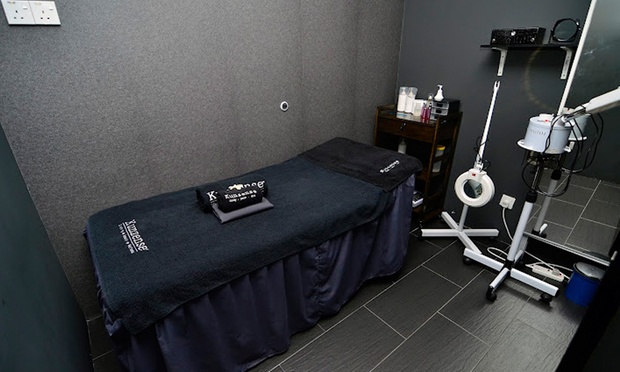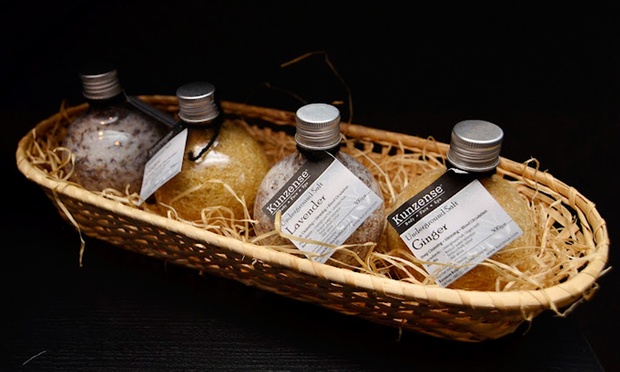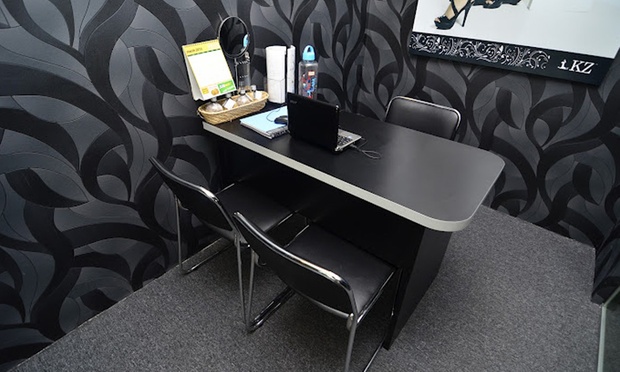 Unfortunately the following deal is no longer available
but do not worry, there are more discounts for you
---