Dinnertime is a cherished period in which diners should leave disputes behind, as appetites are spoiled when there's too much beef going around the table. Today's Groupon saves room for more with a pork platter from Bavarian Bierhaus at The Curve. Choose from:
Pork platter for 2 people for RM55 instead of RM226.80 (only RM27.50 per person)
Pork platter with pork knuckle for 4 people for RM105 instead of RM314.25 (only RM26.25 per person)
What you get
Pork platter
Pork steak (RM35 value)
Pork schnitzel (RM40 value)
3 x bacon strips (RM10 value)
Pork belly crackling (RM55 value)
Pork cabbage strudel (RM18.50 value)
Side dishes:
- Pork lard with pork croutons (RM9 value)
- Pan fried potatoes (RM9 value)
- Sauerkraut (RM9 value)
- spaetzle (egg noodle) (RM9 value)
6% GST (RM11.65 value) 
10% service charges (RM19.45 value) + 6% GST on service charges (RM1.15 value)
Meal for 4 people also includes:
1kg pork knuckle (RM75 value)
6% GST (RM16.15 value)
*10% service charges (RM26.95 value) + 6% GST on service charges (RM1.60 value)
Bavarian Bierhaus
Tucked in a corner of the Curve, the restaurant is located within a strategic distance from the glistening cluster of malls and business centres. spacious surroundings that invoke an intimate charm with dark oaken furnishing and walls displaying nostalgic photos from a time that never was decorate one of the pioneering German restaurants in the city. Patrons may mellow out after burying bouts of hunger by indulging in one of 25 types of German and international beers that include Erdinger, Hoegaarden, Grimbergen, Carlsberg, and more.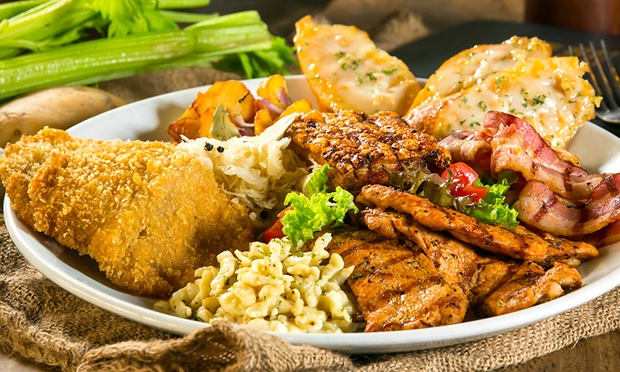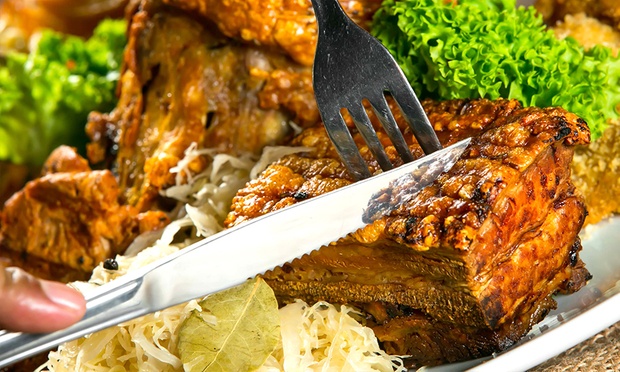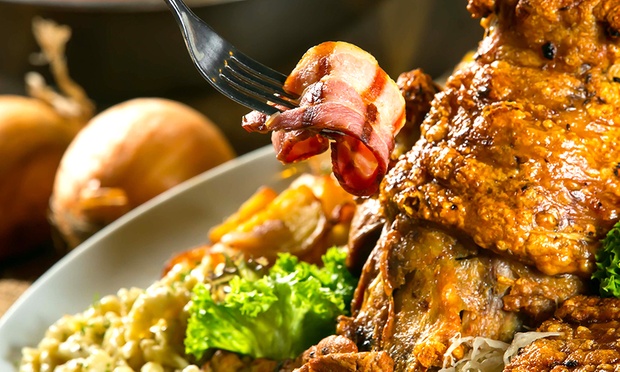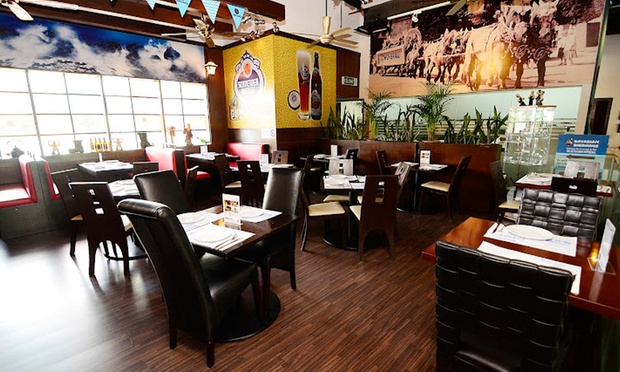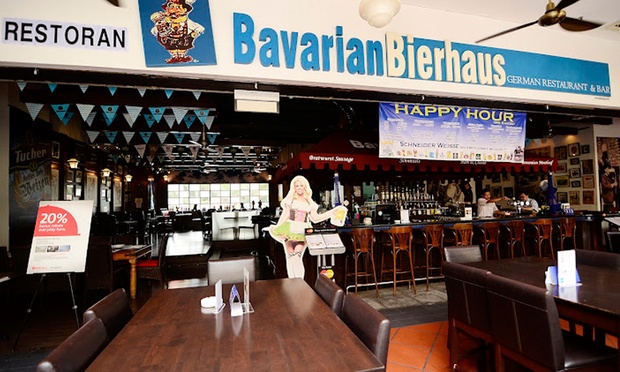 Reviews
Bavarian Bierhaus has been featured on Time Out KL.
The Pork Knuckle with Garlic and Herb Sauce had a lovely crackle, which slowly melted in my mouth when I bite into it. Beneath the beautiful crackling, the pork was tender, fatty and juicy. Very nice with the brown sauce and mustard. The tangy sauerkraut helped cut through the richness of the meat. Mashed potato was creamy and fluffy, just the way I like it. – Jul 22, 2010
– Bangsar Babe
Wurstchen Platter faired brilliantly with its variety of German sausages served with potato salad and sauerkraut. The simple sauerkraut is fabulously done here at Bavarian Bierhaus because it had just the perfect sourness and texture to the cabbage. I kept raving this to the foodies on my left & right… – Dec 9, 2011
*– Chasing Food Dreams
Unfortunately the following deal is no longer available
but do not worry, there are more discounts for you
---