The deal
1 small customised sushi roll for RM9.90 instead of RM15
3 small customised sushi roll for RM28 instead of RM45 (only RM9.30 per roll)
Click here to see the full menu.
Customised sushi rolls does not include premium fillings.
OKONOMI
Derived from the Japanese word 'okonomi' which means 'as you like it', OKONOMI was founded by three childhood friends – Arvin, Sandeep, and Bernard – who, after researching the market, discovered that people enjoy the concept of playing chef with their own sushi. The three pals decided to hire Sibu-born Alex Lau as their executive chef, whose 20-year experience in Japanese fine dining proved to be invaluable to the taste and preparation of the sushi rolls in OKONOMI. 
While dining at the restaurant, customers need only follow three simple steps to get their customised sushi rolls: choosing a base, picking their fillings, and selecting their sauces and toppings. These range from uramaki, smoked duck, Hokkaido crab meat, teriyaki sauce, and furikake. The restaurant is also famous for its matcha desserts, parfaits, waffles, and pasta.
OKONOMI does not serve pork on its menu.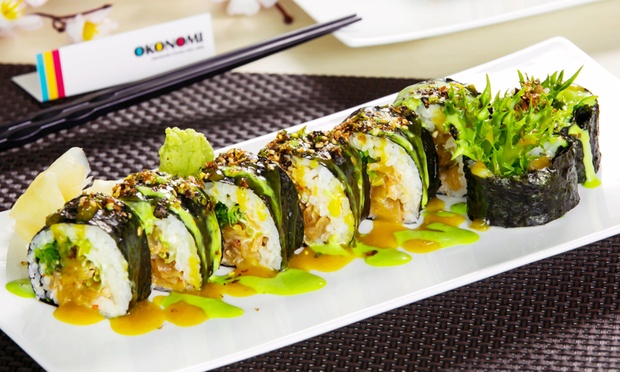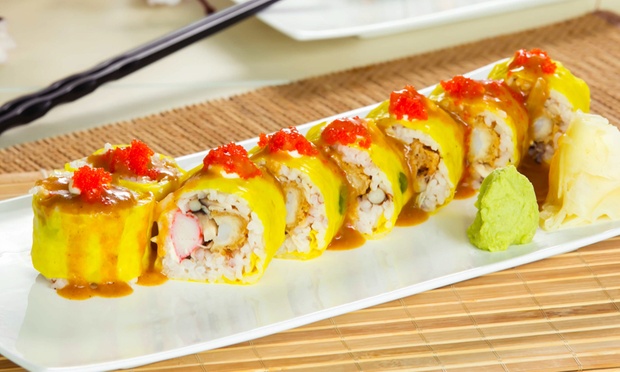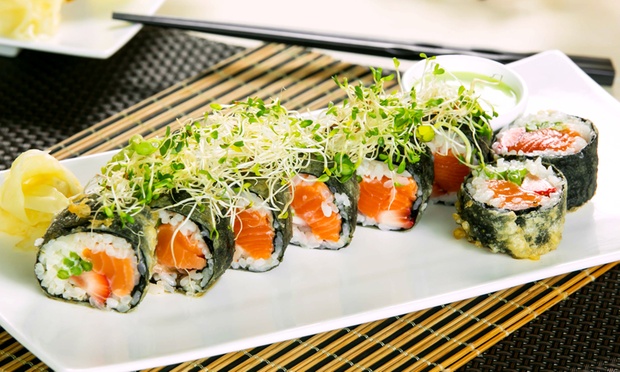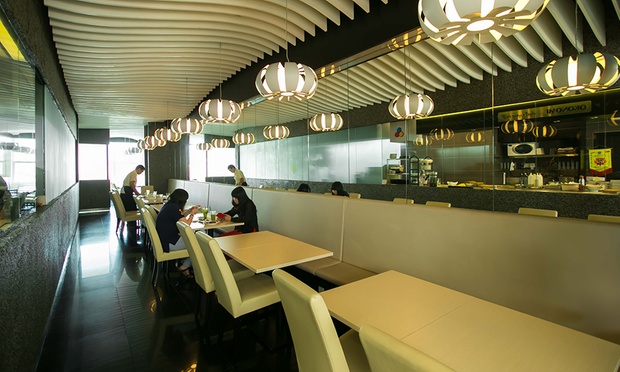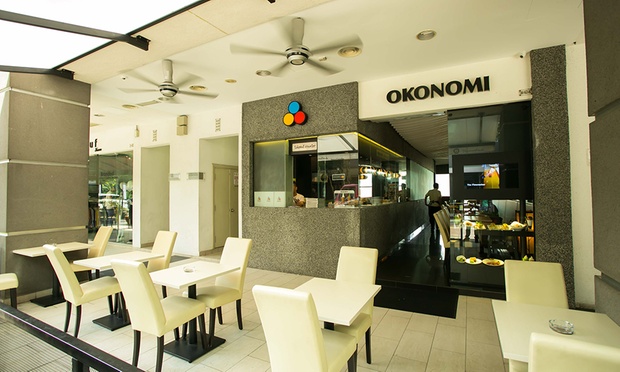 Reviews
OKONOMI has been featured in The Star, EatDrinkKL and The Yum List.
It was a very creative combination and it tasted super delicious too! This decadent roll was surprisingly very well-balanced with texture and flavours. – Feb 4, 2015
– sushi-at-okonomi-in-solaris-dutamas/">KAMPUNGBOYCITYGAL
Unfortunately the following deal is no longer available
but do not worry, there are more discounts for you
---