The deal
3 visits of slimming treatment for RM38 instead of RM388 (only RM12.70 per visit)
5 visits of slimming treatment for RM58 instead of RM508 (only RM11.60 per visit)
Hydrating facial for RM48 instead of RM288
Package includes
Each 1-hour slimming treatment includes (based on 3 / 5 visits purchased)
1st – 3rd visit:
- Body analysis
- Fat-combust formula application
- Wrapping
- Far-infrared (ISO) therapy
4th – 5th visit:
- Fat-combust formula application
- Wrapping
- Far-infrared (ISO) therapy
- Formula application
- Slimming massage
Slimming sessions to be completed on one target area only (choose tummy, thighs, hips, or arms).
2-hour hydrating facial includes
Welcome massage
Cleansing
Exfoliation
Hot face steam
Anti-bacterial serum application
spa ball treatment
Serum application
Head and shoulder massage
Nourishing mask application
Toner, essence, and sunblock application
Ja skin Solution 
Providing urgent solutions to cracked heals, broken nails, and frowning faces, the newly established beauty salon utilises the skills of beauty therapists with up to six years of experience who treat visiting patrons in need of beauty services. The outlet can be found within Taman Mount Austin behind Sunway College in Johor Bahru.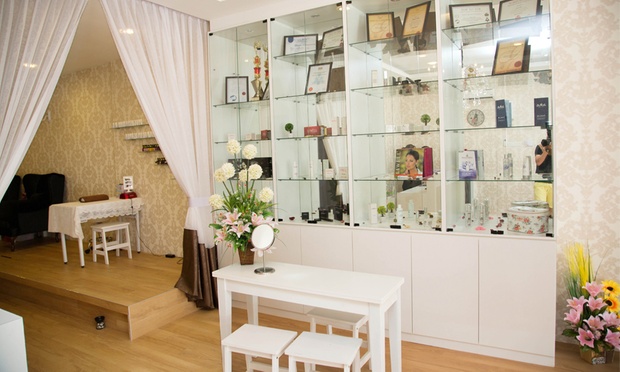 skin_Solution_-_4-1000x600.jpg" width="470" />


skin_Solution_-_5-1000x600.jpg" width="470" />

Unfortunately the following deal is no longer available
but do not worry, there are more discounts for you
---