The deal
2D1N stay in Deluxe Suite for 2 for RM130 (up to RM151 value)
2D1N stay in Executive Suite for 2 for RM160 (up to RM186 value)
2D1N stay in Executive Triple for 3 for RM170 (up to RM197 value)
Hotel at a glance
Gravitate towards incandescent glow of the Port Dickson Hotel promising the first rays of sunrise during your tropical beach getaway. Setting moods from Hotel lobby with first glimpses of conifers framing blue stretches, your quiet sanctuary guides you into spacious chambers softened by earthen tones of floors and furnishing. Offering cushioned relapses in form of generous queen or king-size bedding, your unwinding upon Straits of Malacca shores begins with scenes of psychedelic wallpapers overlooking wooden headboards and screen-fashioned lights.
Port Dickson: What to see and do
Port Dickson is a popular beach destination in the western coast of Peninsular Malaysia, especially among urban dwellers in neighbouring cities like Seremban and Kuala Lumpur. The main attraction here is the beach; golden sand stretches along a 16-kilometre strip that borders the sun-warmed waters of the Straits of Malacca. There are a lot of facilities for visitors at Teluk Kemang like gazebos, restaurants, souvenir stalls, and parking, as well as watersports like jet-skiing, banana boat rides, and kayaking; while the beaches of Pantai Purnama, Bagan Pinang, and Blue Lagoon are quieter and great for sightseeing and evening strolls.
Away from the seaside, there are a number of small town sights and attractions to explore. The Army Museum can be found next to a military base off the main road and is dedicated to the soldiers that defended the country in times of turmoil. No entry fee is required to tour the premises; you can see decommissioned military vehicles like planes, tanks, and artillery guns on display, and trace the history of the army back to the Malacca sultanate era.
Stop by the PD Ostrich Farm along the coastal road for a close-up look of the world's largest bird, which also has a petting zoo filled with farm animals. You can experience riding on an ostrich, feeding them with corn, or sampling gourmet dishes made with their meat and eggs. Also along the coastal road is Wan Loong Temple, a Taoist temple that pays tribute to Chinese deities like the Goddess of Mercy and the Monkey King, surrounded by a landscaped garden with a koi pond.
The rooms
Deluxe Suite
24sqm room
Queen-sized or super-single bedding
Max occupancy: 3 guests per room
Executive Suite
32sqm room
King-size bedding
Max occupancy: 3 guests per room
Executive Triple
33sqm room
King-sized or super-single bedding
Max occupancy: 4 guests per room
Hotel facilities
Restaurants nearby
Complimentary parking lot
Banquet and meeting facilities
Public Wi-Fi
Add-ons (payable to Hotel)
Extra bed for guests of all ages: RM50 per room per night
Facebook: Hotel">Waterfront Boutique Hotel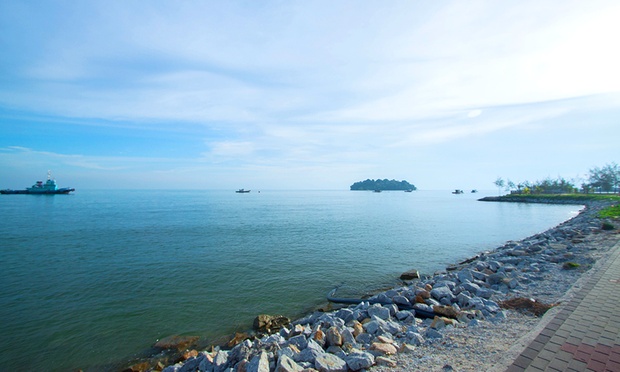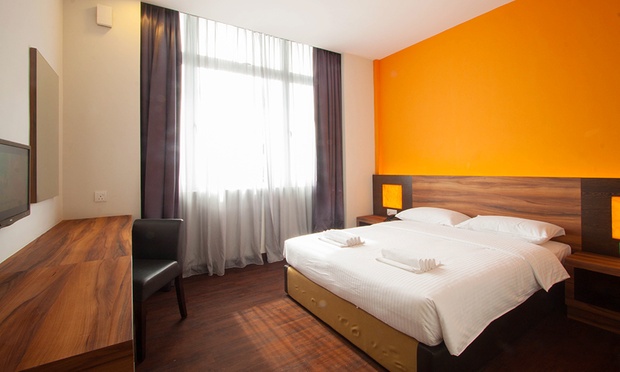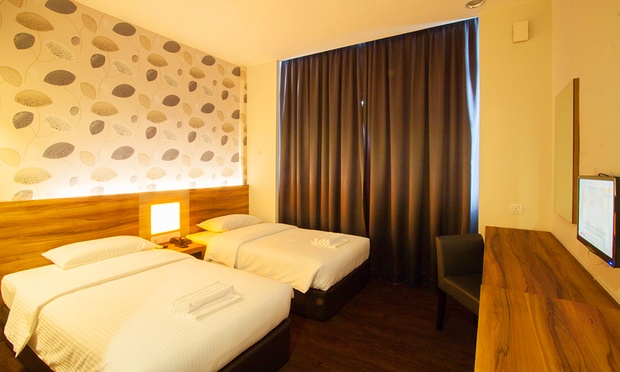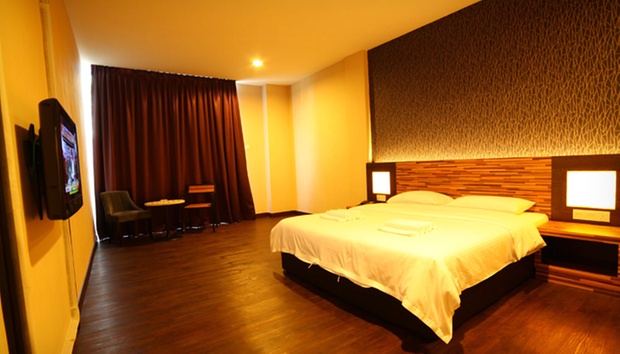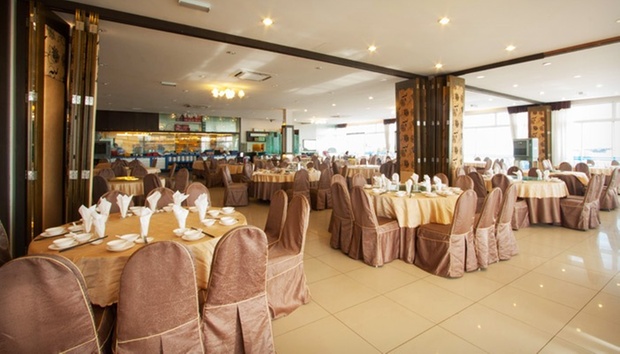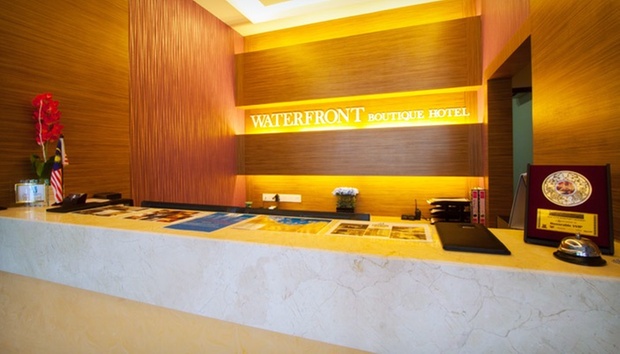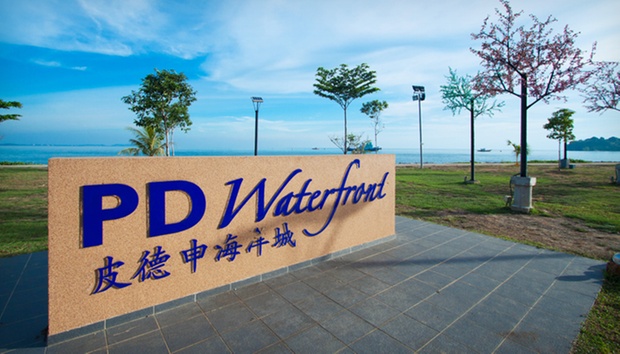 Unfortunately the following deal is no longer available
but do not worry, there are more discounts for you
---