The deal
1-day lunch box for RM11.90 instead of RM17.90
3-day lunch box for RM34.90 instead of RM53.70
5-day lunch box for RM58.90 instead of RM89.50
Lunch box menu (choose 1)
Dory fish fillet set
Comes with
- Broccoli
- Carrot
- Tomatoes
- Cauliflower
- Hard-boiled egg
- Bulgur Grain
Chicken whole leg set
Comes with
- French beans
- Tomatoes
- Lemon slice
- Sweet corn
- Potatoes
- Hard-boiled egg
- Bulgur Grain
Set-type may be mixed for 3-day and 5-day Groupon. Eg: 2x dory fish fillet sets and 1x chicken whole leg set for a 3-day Groupon.
Happy Time Kitchen
Taking pride in creating healthy meals that have little to no sugar, thickeners, preservatives, and trans fats, Happy Time Kitchen strives to provide busy individuals with an easy alternative to get in essential nutrients to fuel their daily needs. Using only lean forms of protein, healthy fats, wholegrain carbohydrates, lots of veggies as well as minimal oil for cooking, the health concious establishment offers a lists of mouth-watering meals which includes black pepper salmon, lime chicken, mint-herb chicken with parsley, and many more. Vegetarians are not forgotten as Happy Time Kitchen also caters to level five plant eaters with meals like crisped baked toufu, zucchini and chickpeas. Interested health junkies can order meals through Happy Time Kitchen's website, and wait for healthy lunch boxes to be delivered to their offices.
Happy Time Kitchen delivers throughout Kuala Lumpur.
Click here to see a lists of locations.
Facebook: HappyTime Kitchen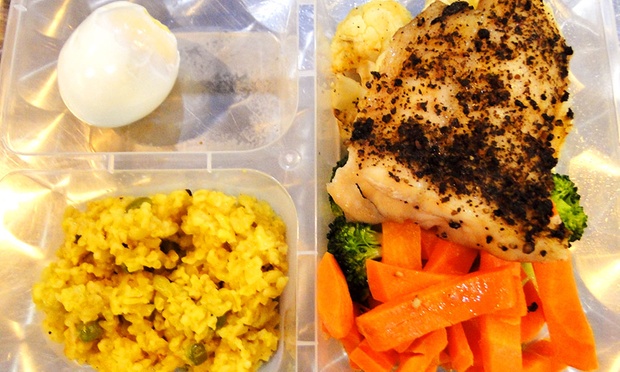 Unfortunately the following deal is no longer available
but do not worry, there are more discounts for you
---