A smile brightens a person's face from within, much like laughter, beauty therapy, and swallowed torchlights. Today's Groupon shines bright with a gold or derma facial package from Medic Deno, valid at six outlets in the Klang Valley. Choose from:
Package for 1 person for RM48 instead of RM400
Package for 2 people for RM88 instead of RM800 (only RM44 per person)
2.5-hour package includes
Facial (choose 1) (RM188 value)
- 24k gold facial with nano technology
- Derma cool facial
Liposome eye treatment with ultrasound machine (RM68 value)
Firming neck treatment with ultrasound machine (RM68 value)
Rejuvenating lip treatment (RM38 value)
Eyebrow trimming (for female customers only) (RM38 value)
Medic Deno
Therapists with up to nine years of experience release tension found in customers' bodies and beautify skin with various types of facials. With six outlets across the Klang Valley, patrons with hectic schedules may choose the most accessible beauty salon to meet personal needs.
Valid at
Medic Deno, Cheras Leisure Mall
Lot L2-17, Level 2, Cheras Leisure Mall, Jalan Manis 6, Taman Segar Cheras, 56100 Kuala Lumpur.
Valid Mon – Fri: 11am – 8pm / Sat – Sun: 10.30am – 7pm.
Phone: 03-9130 3500 (Call Mon – Fri: 11am – 8pm / Sat – Sun: 10.30am – 7pm)

Medic Deno, Kuchai Business Park
Lot B-0-3, Kuchai Business Park, Jalan 1/127, Off Jalan Kuchai Lama, 58200 Kuala Lumpur.
Valid Mon – Sat: 10.30am – 8pm / Sun: 10.30am – 5pm.
Phone: 03-7982 2580 (Call Mon – Sat: 10.30am – 8pm / Sun: 10.30am – 5pm)

Medic Deno, Klang
No. 7A, Lintang Pekan Baru, 41050 Klang, Selangor.
Valid Mon – Sat: 10.30am – 8pm / Sun: 10.30am – 5pm.
Phone: 03-3345 3229 (Call Mon – Sat: 10.30am – 8pm / Sun: 10.30am – 5pm)

Medic Deno, IOI Boulevard
Block B-G-6 & B-1-6, IOI Boulevard, Jalan Kenari 5, Bandar Puchong Jaya, 47170 Puchong, Selangor.
Valid Mon – Sat: 10.30am – 8pm / Sun: 10.30am – 5pm.
Phone: 03-8071 5966 – Facial / 03-8071 6966 – Body treatment (Call Mon – Sat: 10.30am – 8pm / Sun: 10.30am – 5pm)

Medic Deno, Sunway Giza Mall
Unit B-15-2, Sunway Giza, No. 2, Jalan PJU 5/14, Kota Damansara, 47810 Petaling Jaya, Selangor.
Valid Mon – Sat: 10.30am – 8pm / Sun: 10.30am – 5pm.
Phone: 03-6148 1680 (Call Mon – Sat: 10.30am – 8pm / Sun: 10.30am – 5pm)

Medic Deno, Berjaya Times Square
Postal 0621, 6th Floor, Berjaya Times Square, No. 1, Jalan Imbi, 55100 Kuala Lumpur.
Valid Mon – Fri: 11am – 8pm / Sat – Sun: 10.30am – 7pm.
Phone: 03-2110 5966 (Call Mon – Fri: 11am – 8pm / Sat – Sun: 10.30am – 7pm)

Facebook: skinsolutions">Medic Deno skin Solutions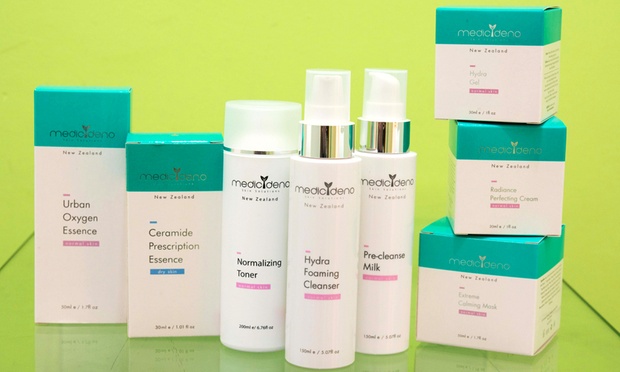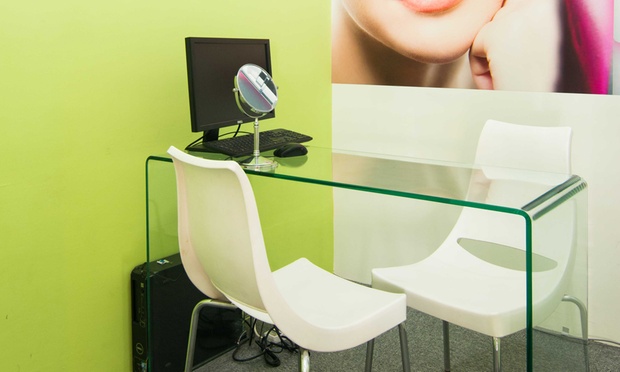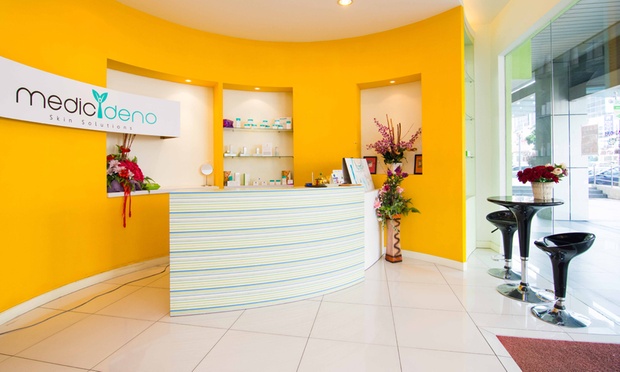 Unfortunately the following deal is no longer available
but do not worry, there are more discounts for you
---